We have a wonderful selection of the best Metal Kemper Profiles for your musical needs.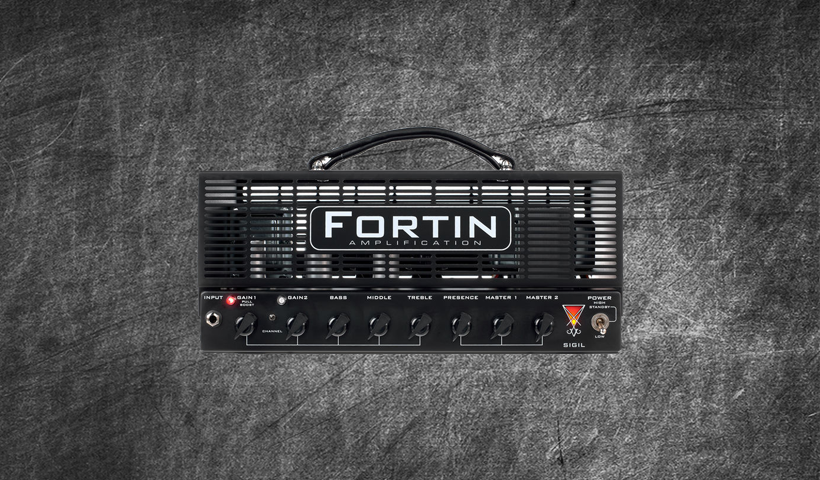 The Fortin Sigil is a super high gain 20w metal amplifier from Mike Fortin. Featuring two channels and a ton of gain this amp is purely metal and offers that great 'Fortin' sound that he has become well known for. I've kept this pack simple, metal and only metal. If you're wanting FAT high gain metal tones and nothing else, then this is the pack for you! This pack features:  10 DIRECT and 15 STUDIO profiles. Cabs include Mesa Boogie and Bogner 4x12's with industry standard MD421/SM57 combinations. Everything has been captured in high wattage mode (20w) and that said, how does it sound? https://reampzone.com/demo/FORTINSIGIL.mp3 Fat and huge tones, ready for your KPA, why wait? buy today!  *UPDATES COMING SHORTLY*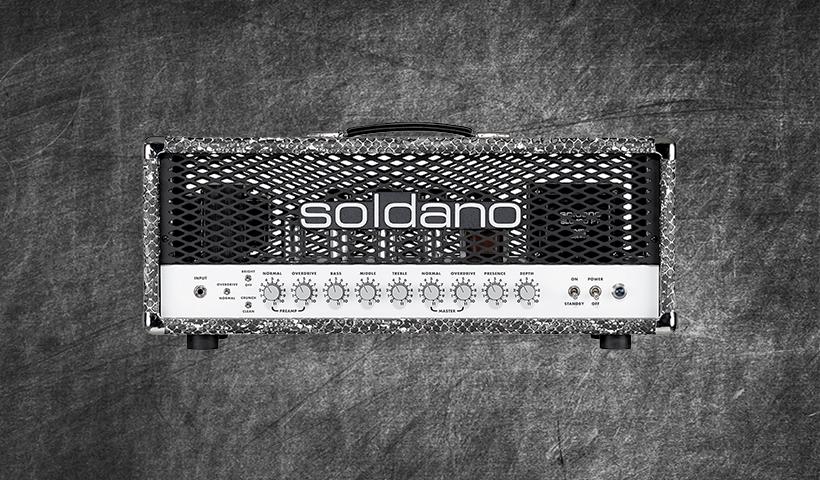 The original and unanimously considered BEST OF ALL time amplifier is finally here in the ReampZone store. The mighty Soldano Super Lead Overdrive 100 is a fantastic high gain amplifier that offers unique characteristics , blistering gain and flavourful tone that is a must buy for any Kemper owner. This pack is under active development and currently features 52 STUDIO profiles and 8 DIRECT profiles with free updates coming very shortly. Cabinets currently feature our Mesa Boogie, Orange and Marshall 4x12's with industry standard SM57/MD421 combinations. I've also included various boosts from Graviton Boost , Maxon 808, Keeley modded SD-1 , Fortin Grind and a Fortin 33 for additional options but I will be adding a lot more options very shortly. How does it sound? https://reampzone.com/demo/SLO_MESA_ALLY.mp3 https://reampzone.com/demo/SLO_ORNG_ALLY.mp3 https://reampzone.com/demo/SLO100_MAR.mp3 https://reampzone.com/demo/SLO100_MESA.mp3 This is an ORIGINAL Soldano SLO100, not a clone or a reissue but an ORIGINAL with the original transformer and must…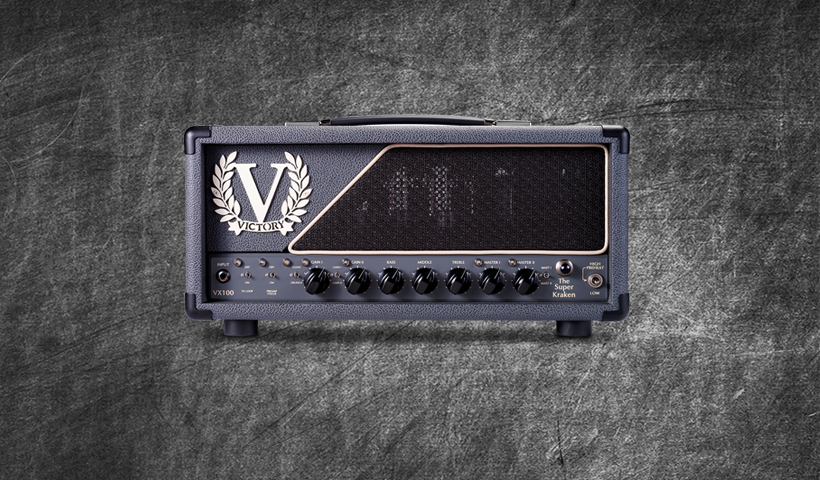 Could this be the best British metal / rock amplifier of all time? It's possible, it really is. Offering a clean and crunch channel but includes two gain options and a preamp boost (coined Preamp Focus which reacts similar to a traditional tube screamer) this thing is a BEAST. This pack features 36 DIRECT (extensively captured and refined with each setting in alteration) and 48 STUDIO profiles with boosts from a Maxon 808 (more coming soon). Cabs include Mesa Boogie, Marshall (Modern and Vintage) , Orange, Bogner, and TWO signature blend of my own design plus tone matched material featuring Rabea Massaad (including official settings) all backed with industry standard MD421/SM57 microphones. What is surprising with this amp is the clean channel, we knew the crunch gain modes will be fantastic but the overhead room on the clean allows you to sculpt a really surprisingly delightful clean break up tone…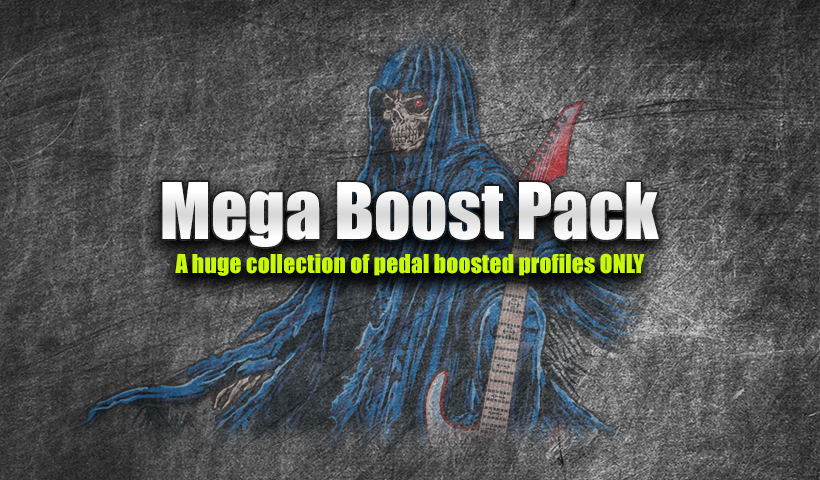 Our new mega boosted Kemper profile pack is available for your hard rocking needs. This is a universal collection of profiles including 13 DIRECT, 13 MERGED and 13 STUDIO captured via our Friedman Brown Eye Deluxe 100 Modded amplifier. We have included various cabs including; Mesa Boogie, Marshall, Orange, Bogner and some signature blends. This is a VARIED GAIN collection of profiles and our settings are universal so when using a merged profile it'll have the exact same settings as the accompanied DIRECT or STUDIO profile - perfect for live , studio and home use. Pedals featured are; Boss Blues Driver, Boss SD1 , Fender Yngwie Malmsteen OD, Fortin 33, Fortin Grind, Graviton Boost, Klon Centaur, Linear Power Boost, Maxon 808, Mesa Boogie Flux OD, MXR Custom Badass OD, Savage Overdrive and a Wylde Overdrive. https://reampzone.com/demo/Boostpack.mp3 Savage Drive Boost https://reampzone.com/demo/BoostSavage.mp3 Fortin 33 Boost https://reampzone.com/demo/BoostFortin.mp3 These profiles have various gain stages…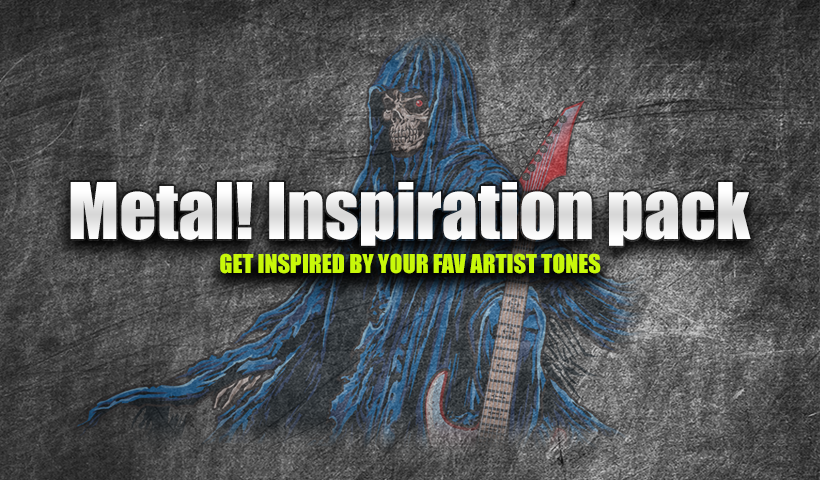 If you're wanting to sound like your favourite metal artists then our Metal! Inspiration pack is surely the pack for you. By using our special tone match method with real amps we can create a very close replica of your most desired tones such as Dino Cazares of Fear Factory which helps expand your jamming and inspire new riffs for your music. The profiles react and play exactly like a real amp, our method is very close to the original sourced tone because we push our amps to maximum tube power creating the "HUGE" amp feel. Each setup varies so no two guitars will sound the same so tweaking the profiles is recommended and encouraged! you can create a whole new life by simply adjusting the amps compression and definition, experiment - inspire and create! We also have a freebie version available here too! This Pack Includes: 17 STUDIO profiles…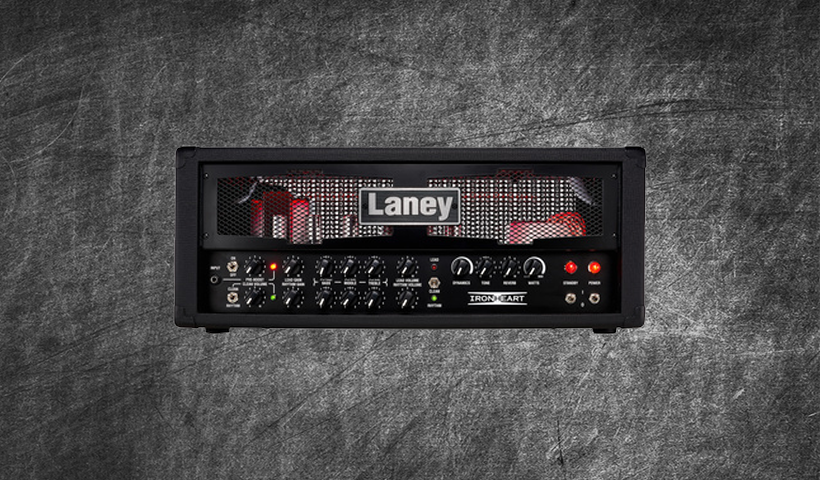 The most aggressive Laney amplifier to date, the wonderful Laney IronHeart 120H Kemper profiles are surely going to make your fingers hurt! A thoroughly modern sounding amp, high gain, lots of smooth compression and packed full of features this 120 watt beast can be yours to play now. This pack now features 19 DIRECT and 42  STUDIO profiles . This amp offers a lot of tone shaping options , dynamic response and plentiful gain on tap and not to be outdone by the amp itself we have included various boosts from our Savage Drive, Fortin Grind, Maxon 808 and Keeley 808. This pack is backed by our Custom Blends, Mesa Boogie and Orange 4x12 cabs and MD421/SM57 industry standard microphone combination and are considered "MIX READY" for your studio and session work. But how does it sound? https://reampzone.com/demo/LANEYS42.mp3 https://reampzone.com/demo/IRONHEARTDEMO.mp3 Lots of gain, lots of mid options and more , what are you waiting for? Grab this pack!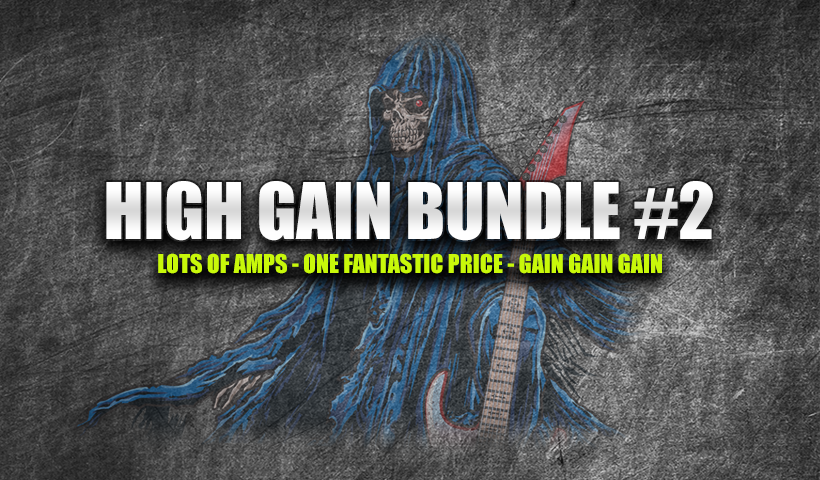 Our second HUGE high gain bundle is now available for purchase. This collection consists of 11 amps and a BOSS HM2 pedal pack ready for playing. Not to be outdone by the first edition (#1) pack this secondary (#2) has as much balls, gain and more than the original and just as juicy amps!  There are huge savings to be had with this bundled collection. PS - all future updates to this pack are free!
| Amplifier | DIRECT Profiles | MERGED Profiles | STUDIO Profiles | Total number |
| --- | --- | --- | --- | --- |
| Blackstar HT Metal 100 | 13 | 0 | 24 | 37 |
| Boss HM2 Death Pack | 0 | 0 | 8 | 8 |
| Diezel Einstein 100 | 26 | 7 | 31 | 64 |
| Freedman JJ100 | 13 | 0 | 52 | 65 |
| Fryette Sig:X | 65 | 0 | 27 | 92 |
| Krank REV 1 | 30 | 0 | 33 | 63 |
| Laney VH100R | 26 | 0 | 59 | 85 |
| Marshall Valvestate 8100 | 13 | 0 | 40 | 53 |
| Mesa Boogie Single Rectifier | 21 | 10 | 57 | 88 |
| Orange TH30 | 23 | 35 | 30 | 88 |
| PRS Archon 100 | 9 | 0 | 38 | 47 |
| PRS Tremonti MT15 | 20 | 11 | 59 | 90 |
| Overall | 259 | 63 | 458 | 780 |
https://youtu.be/PsncTyt7zA4 https://youtu.be/pmvV91PKvd8 https://youtu.be/NZuPUMWK-fY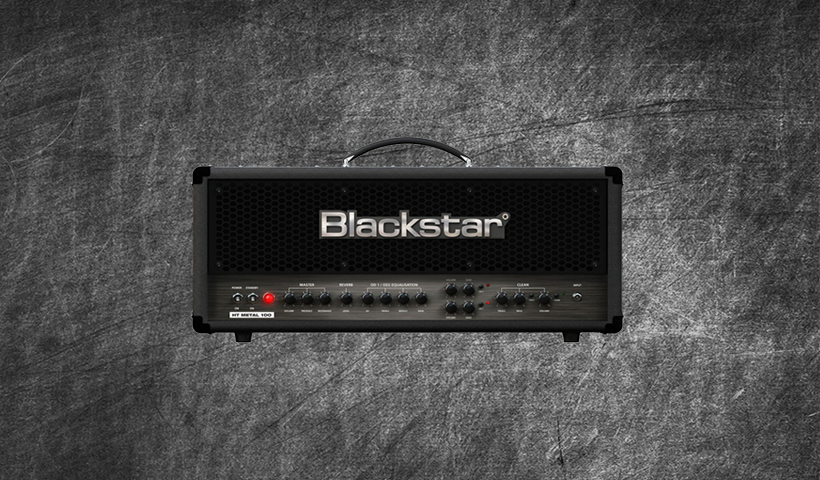 Finally now available for the Kemper community the amazing Blackstar HT Metal 100 amplifier! This amp is high gain and high gain only! Sure it has a clean channel and it does sound lovely but the magic happens within the overdrive channels! OD1 and OD2 offer varied voicing and sculpting options with Blackstars patented ISF tone shaping option. This amp offers a unique approach to mids and certainly packs a punch! This pack currently features ; 13 DIRECT and 25 STUDIO profiles with our Mesa Boogie 4x12 and Orange 4x12 cabs with industry standard MD421/SM57 combinations and boosts from Fortin 33 and Maxon 808 pedals. Look no further than ReampZone for your Blackstar tone needs, this right here is metal , pure and simple. How does it sound? https://reampzone.com/demo/BSTARDEMO.mp3 *also included* Our special TONE MATCHED Killswitch Engage profile, how does it sound?!?! https://reampzone.com/demo/KSE_TONEMATCH_AWESOME.mp3 https://youtu.be/fGLnmTNzvv8 Updates are coming very shortly!…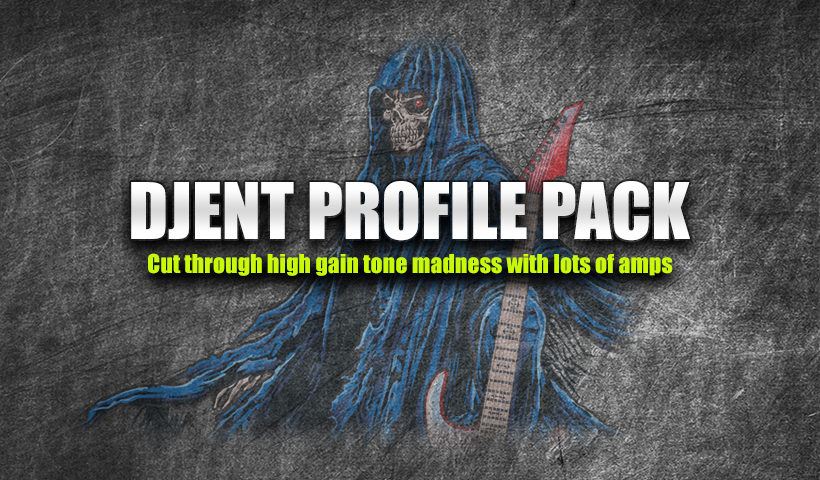 Needing to get a more tailored tone for your mixes? look no further than our wonderful Djent Kemper profile pack! featuring 10 DIRECT, 10 MERGED and 20 UBER STUDIO profiles this collection of profiles will be some of the best money can buy. These profiles have been captured with PUSHED mids to help get your tone to cut-through the mix , perfect for single note articulation and dynamics and every profile has been boosted with a FORTIN 33 / Maxon 808 to cut even further and offer additional tightness. 10 AMPS Featured include: Mesa Boogie REV F, EVH 5150 MKIII 100, Friedman BE Deluxe 100 , Blackstar HT Metal 100, Friedman Butterslax, Friedman JJ 100, PRS Archon 100, Diezel VH4 , Marshall JVM410H and a wonderful KSR Juno.  Cabs include Mesa Boogie, Marshall, Bogner and Orange including some varied blends for more tonal options with industry standard MD421/SM57 mics. How…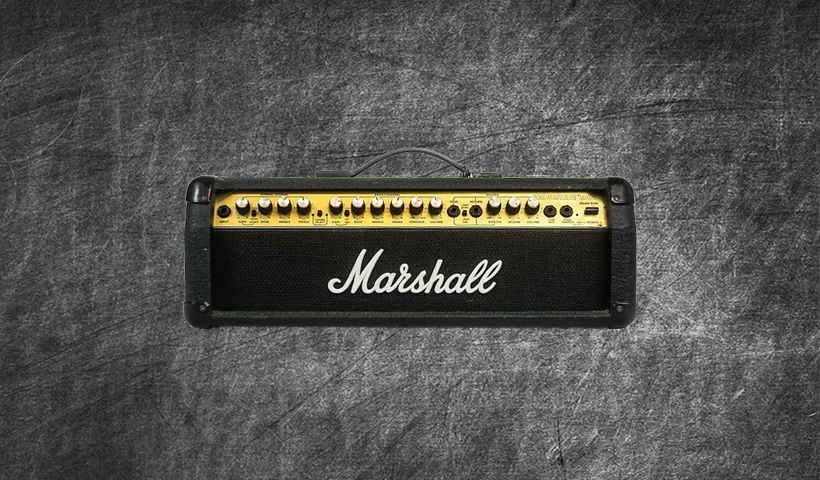 The best sounding Marshall solid state amp available is the Valvestate 8100 . Made famous by Chuck Schuldiner of Death in the 90s this amp is a high gain monster. This pack currently featured 13 DIRECT profiles all charted and 40 STUDIO profiles ready for playing. This isn't for wimps, high gain only! https://reampzone.com/demo/VS8100DEMO.mp3 https://reampzone.com/demo/VALVEDEMO2.mp3 https://youtu.be/pmvV91PKvd8 https://www.youtube.com/watch?v=Rm7fR5DDgoA Cabs include Mesa Boogie OS 4x12 / Orange PPC 4x12 and a Marshall  1960 4x12 with boosts from Wylde OD, Fortin 33 and the great Maxon 808 and our industry standard MD421/SM57 combo. Three NASTY HORRIBLE profiles from a Japanese HM2 are now included within the pack by request. If you're looking for that SPECIAL death metal tone and modern variants then this pack is for you! Your fingers will bleed!
*note: packs are not limited to one genre specifically and offer various flavorful tones – this page is intended as a guide*