We have a wonderful selection of the best Metal Kemper Profiles for your musical needs.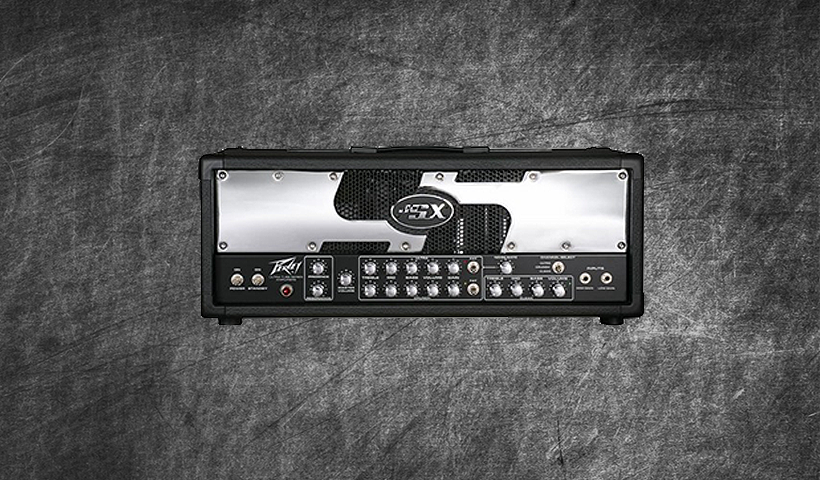 The original Joe Satrani signature head - The Peavey JSX. A monster high gain head featuring three channels. Whilst on the surface you would think this head may not have an edge let me assure you it does. It's tight, fierce and best of all outstanding! Probably the best Peavey amp on the market in my opinion the JSX has a crunch and ultra tone that just leaves you speechless. Featuring 16 Direct Profiles and 36 Studio Profiles this monster has been made profiled with an Orange PPC412 an an Mesa Boogie 4x12 with various configurations and boosts including Fortin 33, Fortin Grind and a Maxon 808 . This pack has been designed for metal heads. https://www.youtube.com/watch?v=ELfMYeDhybU https://www.youtube.com/embed/ODJ0n8Sv8lA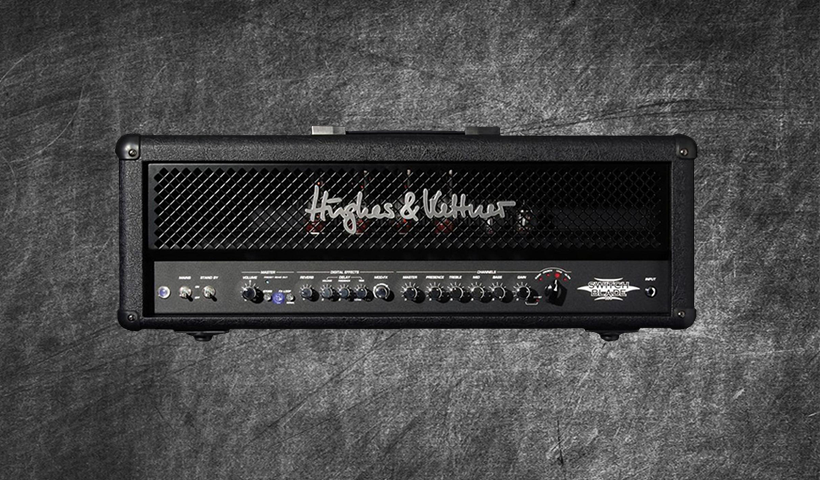 Often times you'll find an amp that slips under the rader for many reasons , in this instance it was due to timing. H&K brought out a lot of amplifiers aimed at a wider scope of people and sadly Switchblade 100 was forgotten about. Upon it's release it was seen as a great future prospect incorporating tubes and digital channel selection - sounds great ... right but then digital profilers came along and it got left in the dust. Offering four channels, Clean - Crunch - Lead and Ultra this I would consider more of a hard rock / metal amplifier. The cleans are crisp and the crunch is certainly crunchy but the lead channel shines through with its smooth bottom end whilst the ultra is a very high gain and loose and thus we also included a few boosted profiles to tighten the low end with our MXR Wylde OD…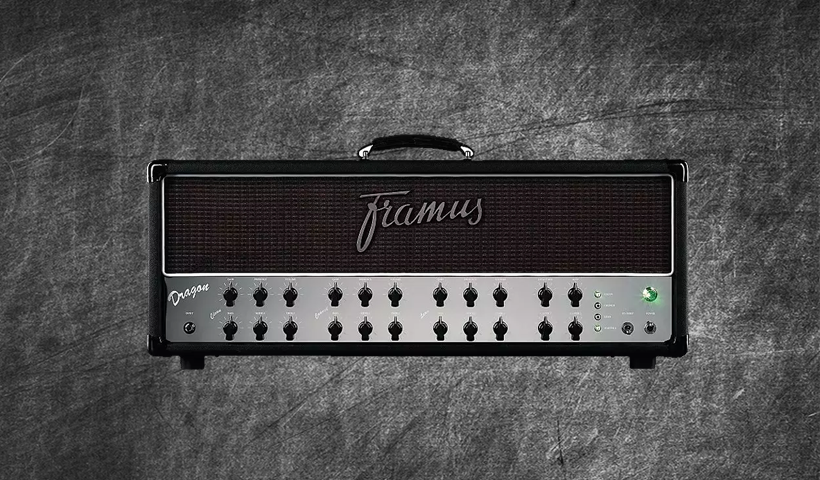 WOW! This amp is ridiculously amazing! It is hard for me to put into words how fantastic this head is. 100w of pure unadulterated power with the biggest bottom end I've ever heard on an amplifier , EVER. A killer head perfect for the metal enthusiast you'll find 22 DIRECT and 59 STUDIO profiles ready for your hard banging needs. All three channels have been profiled and noted and includes a direct settings chart for the direct users. High gain madness , this amp should be put on a pedestal or something because everyone should have one. Due to the nature of this beast and how the Kemper attempts to profile low end I've reduced it a fair bit to make it more "user friendly" but fear not - it still sounds killer! Cabs Include: Orange 4x12, Bogner 4x12 and Mesa Boogie 4x12 with industry standard MD421/SM57 mics. Boosts include MentaL…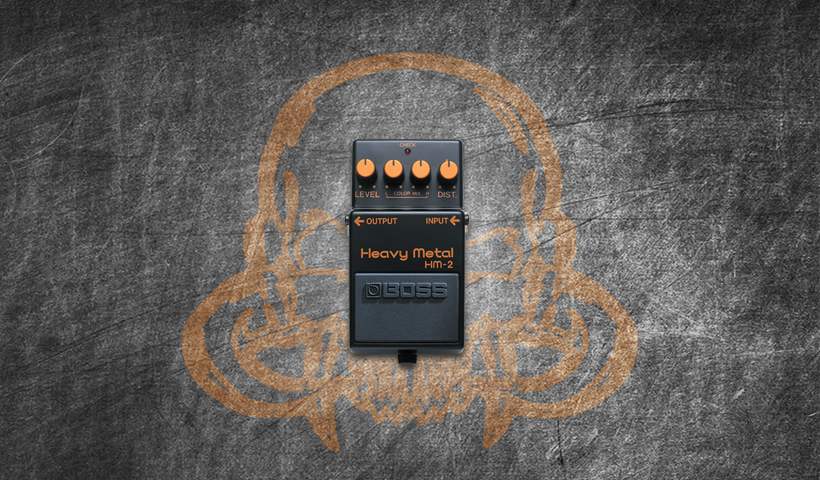 During the early 1990s the Swedish death metal scene had taken off and the top tier bands all used the Boss HM2 for their gnarly chainsaw sound, whilst many people hated the pedal and the tone , it cemented its legacy in Boss pedal history and will always be synonymous with the Swedish metal scene. I've put together a collection of 8 STUDIO profiles using a Japanese Boss HM-2 pedal into a Freedman BE-100 Deluxe Mod, Marshall JMP and a Randall Satan with my special Magicab blend plus Bogner and Zilla cabs. How does it sound? take a listen; https://reampzone.com/demo/DMP1HM2.mp3 As you can hear, very very very nasty sounding profiles. If you're wanting that specific dirty sound then grab this pack! Thanks \m/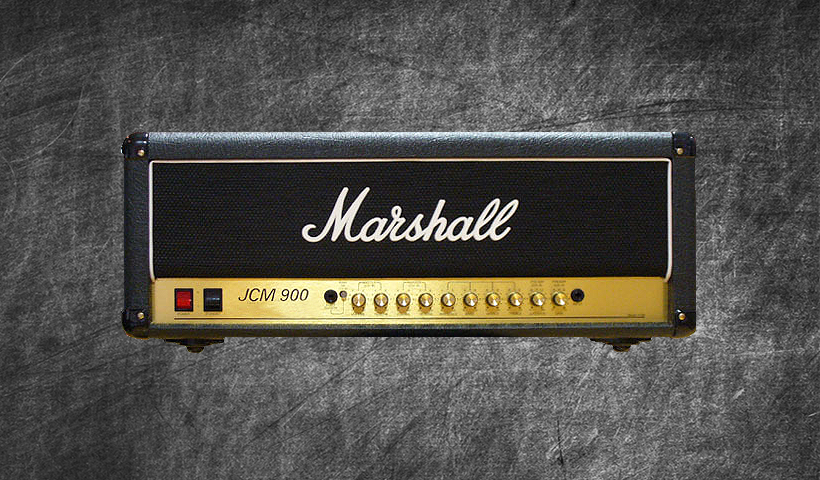 The best JCM 900 you can buy - the Marshall JCM 900 MKIII 2100 is the definitive tone of the 90s. The no-nonsense amp is one of several variations of the JCM 900 and considered by many as the best. With a distinct Marshall tone providing loose bottom end and creamy lead we have put together a collection of 25 DIRECT and 53 STUDIO profiles with various configurations and gain stages plus a pedal montage using the following real stomps ; Fortin 33, Mental OD (Custom) , Mesa Boogie Flux OD, Seymour Duncan 805, Boss Super Overdrive 1, MXR Wylde OD, Suhr Riot, Boss Blues driver and a Keeley TS808 (captured with a Mesa Boogie 4x12 , Bogner 4x12, Framus 2x12 , Orange 1x12 and a SM57 / MD421 combo). If you want that high gain thrashy tone then get this pack! https://soundcloud.com/reampzone/marshall-jcm-900-hi-gain-mk-3-pedal-test https://soundcloud.com/reampzone/marshall-jcm-900-mkiii-2100-kemper-profiles https://www.youtube.com/watch?v=1A7eAKqy06Q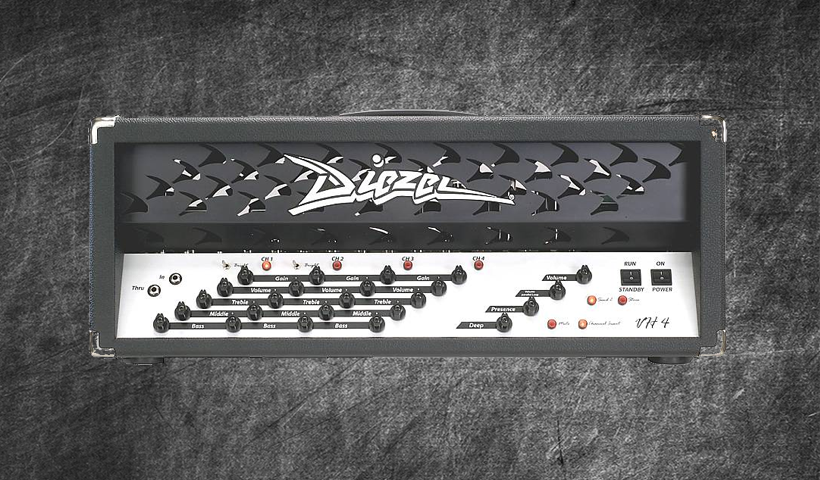 The infamous Diezel VH4. Imagine if an amp had 4 channels , 4 different preamps that can be altered as you please that covers every single style of music imaginable , that's the VH4. Profiled ready to roll with 30 DIRECT profiles and 105 STUDIO this Diezel VH4 Kemper Profile pack will leave you wanting more , more and more! Featuring many high quality versatile profiles from clean to crunch to rock and roll to blistering heavy death / thrash / djent and anything in between this is the ultimate Diesel pack. Cabs include a Mesa Boogie 4x12, Orange 4x12, Bogner 4x12 and a Zilla Fat Boy 2x12 with an SM57 and MD421 combo and variations. Boosts include a Fortin 33, Maxon 808, MXR Wylde OD and a Keeley TS808. https://www.youtube.com/watch?v=w5gFUpzeNv4 https://soundcloud.com/reampzone/vh4-fortin-33-test https://www.youtube.com/watch?v=uvGVXAtMxFI
A absolute beast of a head - The Fryette Sig:X is a testament to how good an amp can be. Offering three channels, tons of options and covering pretty much every spectrum imaginable this pack is surely something to behold . Currently standing in at a massive 65 Direct and 27 Studio Profiles the Fryette Sig:X Kemper profile pack is ready to be played. Clean, crunch , high gain and balls to the wall metal with a Fortin 33 boost this is something all rocker and metal heads should be using. It's got tons of balls and a lot of character. The pack is currently sculpted with a single Mesa Boogie 4x12 into an MD421/SM57 combo with more updates around the corner so come get it whilst its hot! https://reampzone.com/demo/FRYSIGX.mp3 https://www.youtube.com/watch?v=PsncTyt7zA4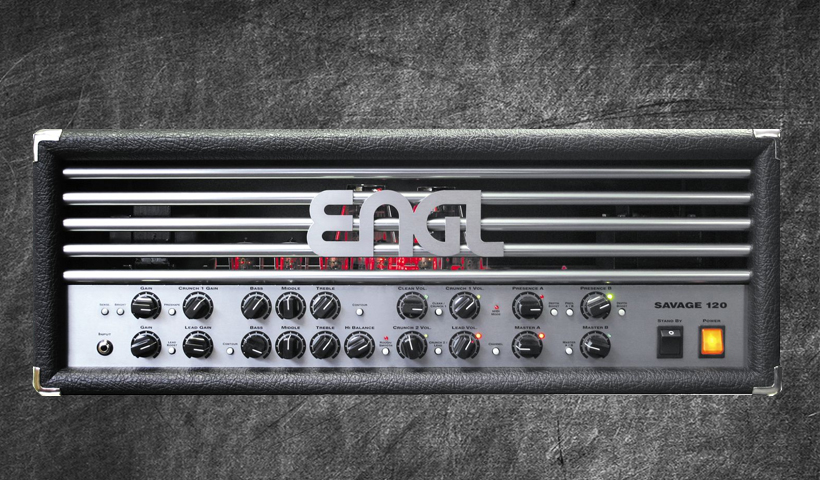 Considered by many as the best metal amplifier of all time , the mighty Engl Savage 120 is ready for your Kemper shredding abilities! Featuring clean, crunch and lead channels this amplifier is hot, tight and offers a wonderful responsive mid and low end. This pack features 29 DIRECT and 72 STUDIO profiles for your hard rocking pleasure. This pack is a no nonsense pack - lots of gain , lots of mids and lots of tightness. Cabs include: Bogner 4x12, Mesa Boogie 4x12 and an Orange 4x12 with boosts from our Fortin 33,  Fortin Grind and Maxon 808 pedals also for additional tonal options. If you want a fat filthy guitar pack then this is it - be smart and grab this pack! https://soundcloud.com/reampzone/engl-savage-fortin-33-kemper-profiles https://soundcloud.com/reampzone/engl-savage-kemper-profiles-100-raw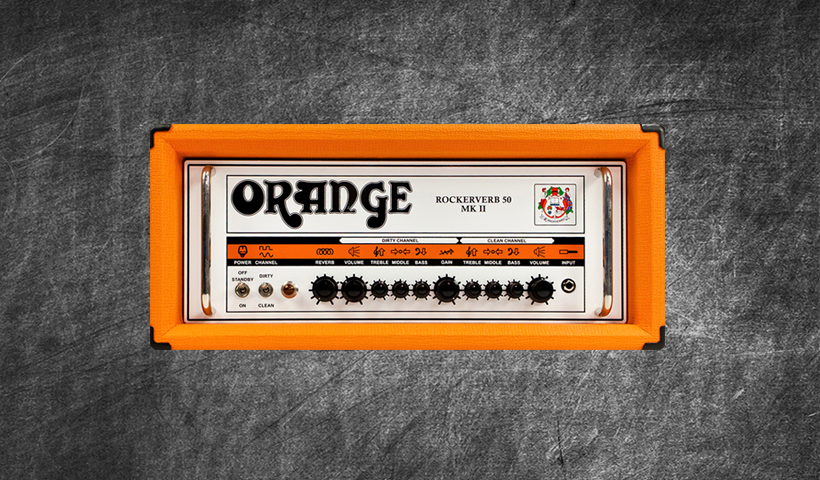 A highly distinct and hugely popular mid voiced tone the Orange Rockerverb MKII offers a players a much desired sound in an Orange tolexed head. The dirty channel offers four stages of gain from rock, fusion, blues and metal. Included you'll find 18 DIRECT plus 125 STUDIO profiles (merged coming soon) all 100% naturally sourced sounds from within the head plus no colouration from any external pedals. What you hear is genuine authentic Orange sound for that much loved British tone. Cabs include Zilla Cabs, Bogner, Hesu, David Laboga, Framus and a Mesa Boogie 4x12 with Celestion Seventy 80, G12H Anniversary, V30, G12K-100 , Texas Heat , Celestion G12M Greenback and a EVH Van Halen . Quality and tone is assured. https://soundcloud.com/reampzone/sets/orange-rockerverb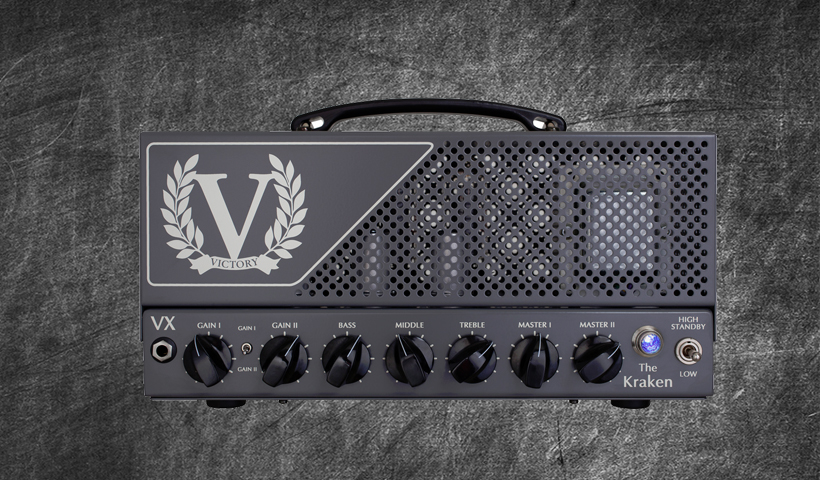 The Kraken is the perfect prototype for the djent enthusiast. It's tight , articulate and packs one heck of a punch. This amp isn't pretty and certainly not are the profiles. A remarkably hard amplifier to profile correctly we have manipulated and tricked the KPA into capturing the tone as best as we could and in return you have 30 studio only profiles ready to be abused. These tones are not a 100% accurate representation of how the amp sounds given the way in which the pre-amps and gain work and thus buyers purchase at their own discretion. https://soundcloud.com/reampzone/victory-vx-kraken-sound-sample-profile-s28 Guitar EQ from the profile S28 can be found here. https://soundcloud.com/reampzone/victory-vx-the-kraken-ft-rob-sandifer-of-sleeping-bear Equipment Used CAB: Mesa Boogie Rectifier 4×12 w/ v30's. CAB: Custom David Laboga 2x12 w/ K-100 + Legend V12's. MIC: Shure SM57 and Heil PR20.
*note: packs are not limited to one genre specifically and offer various flavorful tones – this page is intended as a guide*