We have a wonderful selection of the best Metal Kemper Profiles for your musical needs.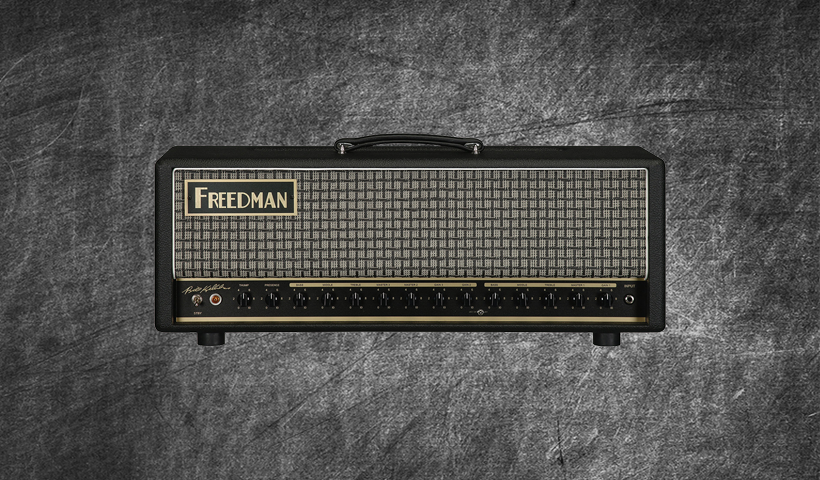 The highly sought after Freedman Butterslax (Friedman Butterslax) , the signature amp of Bill Kehler of Mastodon has arrived. This pack features 21 DIRECT and 35 STUDIO profiles ready for playing and sound absolutely HUGE ! All profiles are mix ready to be rolled onto your tracks and satisfaction is guaranteed. Cabs currently include ; Mesa Boogie 4x12 and an Orange 4x12 with more around the corner. Mic blends include MD421/SM57 combo and boosts from Fortin 33, Maxon 808 and Wylde OD. Sound Sample; https://reampzone.com/demo/SLAXDEMO01.mp3 https://youtu.be/vnO8EYl0jbI https://www.youtube.com/watch?v=cftvqbhzABw What are you waiting for? GO GRAB IT!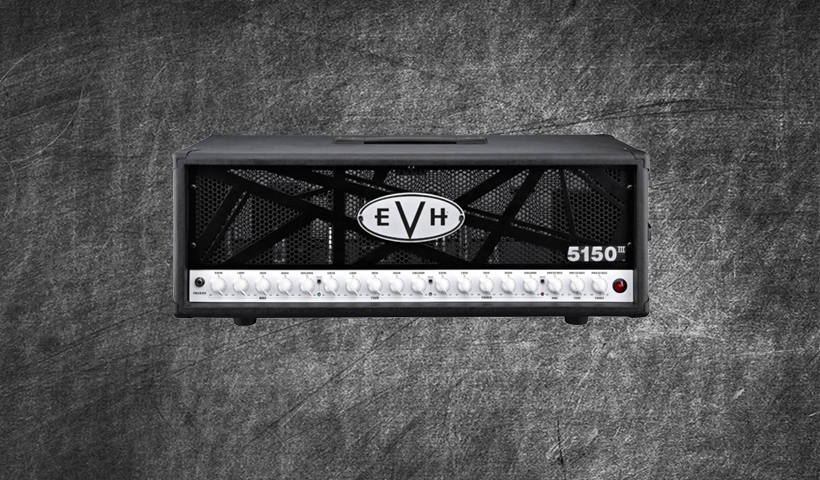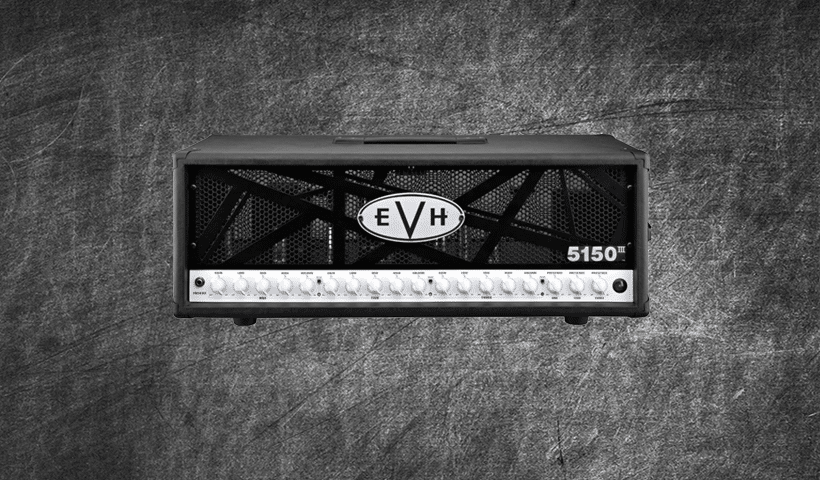 From the original Peavey 5150 block letter to the infamous 6505 , the Eddie Van Halen story of amps is historic but look no further than the modern EVH 5150 MKIII 100 6L6 featured here in this pack, its MONSTROUS! Three channels from clean, crunch to blistering gain this amp is a jack of all trades and is one of my PERSONAL favourite amps to ever be created and featured here at the ReampZone store. Featuring 20 DIRECT and 53 STUDIO profiles our 5150 tones will surely make you want to mosh. Cabs Include; Bogner, Mesa Boogie, Orange and Zilla cabs plus a new special blend called (RZX Cab 01) that is metal to its core backed with industry standard MD421/SM57 combinations. Boosts Include; Airis Savage Drive, Keeley 808 , Fortin 33 and our Fortin Grind. https://reampzone.com/demo/EVHD1.mp3 https://www.youtube.com/watch?v=6Gng0pJyVRU https://www.youtube.com/watch?v=vVPRA3DqhBw https://youtu.be/rNtZHl5s0JE https://www.youtube.com/watch?v=94t78feb4Ew https://www.youtube.com/watch?v=piO981wOS4U Also included are 9 Eddie Van Halen MKIII settings…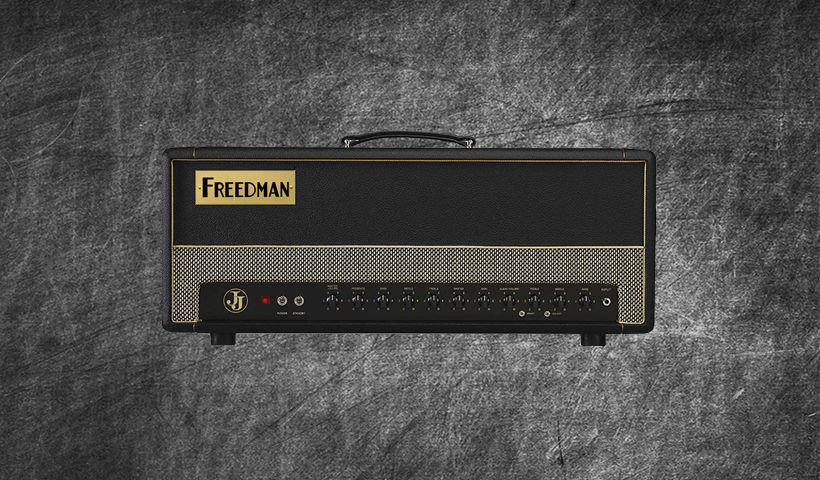 Our wonderful Freedman (Sounds like Friedman) Jerry Cantrell Double J signature Kemper profile pack is finally in store at ReampZone! This pack features 13 DIRECT and 77 STUDIO profiles a lot of tonal options. This is a wonderful high gain pack and offers that flavorsome Friedman and Alice in Chains sound plus much more. Cleans, low , mid and high gain profiles are captured plus boosts from Boss SD1, Fortin 33, Fortin Grind, Keeley TS808, Maxon 808 and a Gravitor Boost. Don't let the metal pedal boosts fool you, this is a dynamic pack and if you've heard the JJ then trust me, we have captured the soul of the amp very well! Cabs include: Bogner, David Laboga, Framus, Marshall, Mesa Boogie, Zilla Cabs , Orange and our signature Magic Cab blend captured with industry standard SM57/MD421 combination. How does it sound? https://reampzone.com/demo/jj100demo.mp3 Tons of wonderful AC30 based cleans, blistering…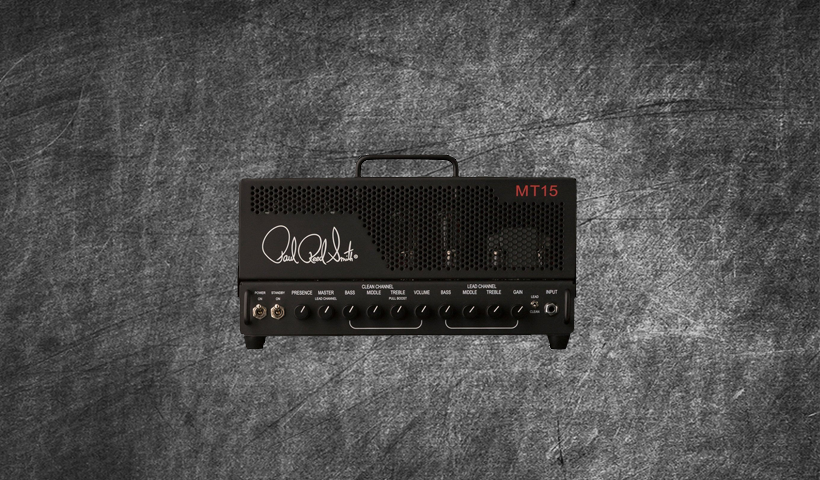 The wonderful PRS MT15 is the signature amp of Mark Tremonti of Alter Bridge and it's now finally here at the ReampZone store. A two channel 15 watt monster this lunch box style amp certainly packs a punch and more. This is a very hot and high gain rock and metal amp but it can also do some nice cleans and decent crunch but ultimately the lead channel is where its at with blistering gain and prominent mids, this surely is something any KPA owner would want. The pack is features; 20 DIRECT , 11 MERGED and 59 STUDIO profiles and all DIRECT profiles have been charted appropriately whilst the studio counter parts are tagged via the rig manager . Current cabs include: Bogner, Marshall, Mesa Boogie , Zilla Cabs, Framus , David Laboga, Orange and our special MAGICAB blend with MD421 and SM57 microphones. Boosts used: Maxon OD808, Fortin 33,…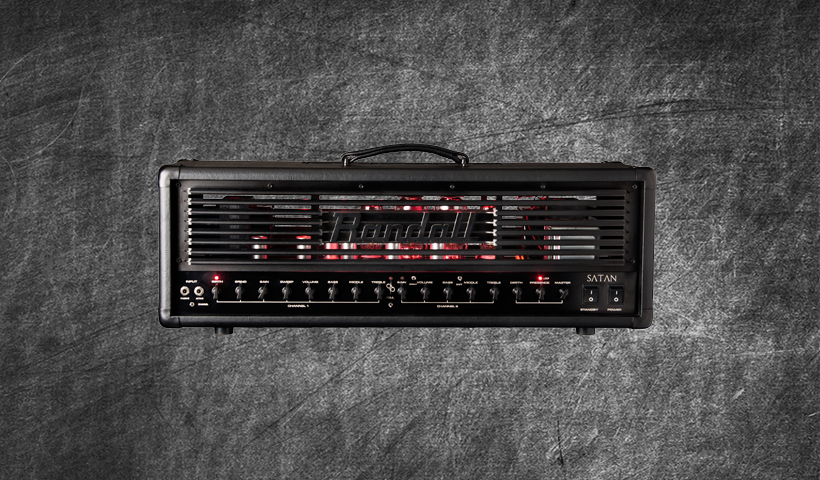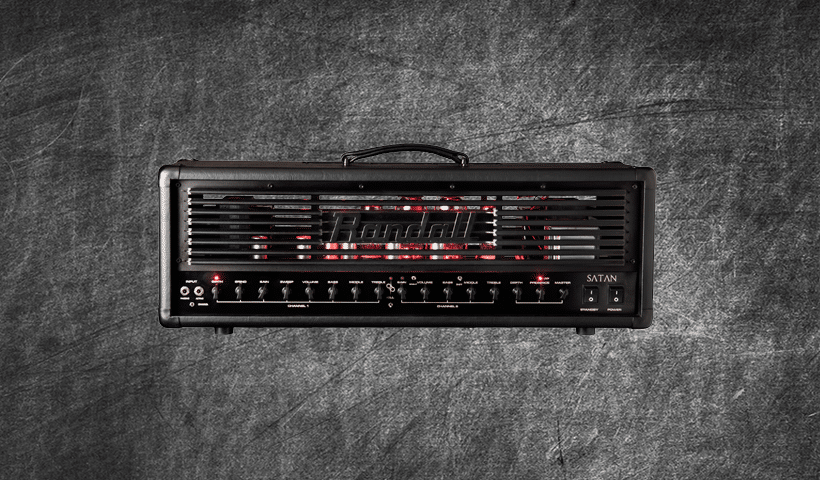 The signature amp of Ola England as designed by Mike Fortin is here! This pack has a very particular set of tones including a very unique blend of sounds coined 'MAGICAB'. Currently featuring 11 DIRECT profiles (with chart) plus 15 STUDIO profiles with our MAGICAB  and David Laboga cabs.  We have included a few Fortin 33 boosted profiles for that extra mid heavy tightness. https://reampzone.com/demo/SATAN.mp3 This pack is actively being worked on and taking tonal suggestions. Quality is assured in this pack, rather than create 50 random profiles I've specifically crafted tones to reflect my vision. GRAB THE PACK, ENJOY! https://www.youtube.com/watch?v=7wAYrioH1cE https://youtu.be/yNcdVh4c7Ic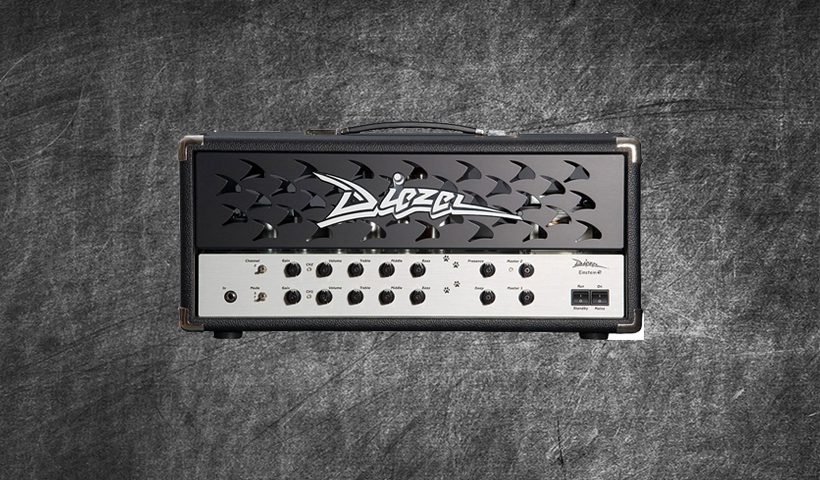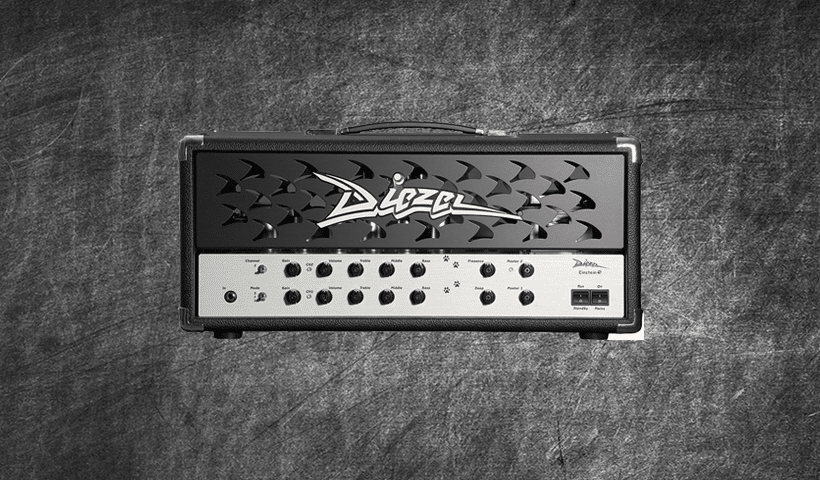 In my opinion this is the single best Diezel amplifier. Often overlooked to the VH4 this Diezel Einstein 100 amplifier is an amazing offering for rock and metal players. It has two channels, three modes each and its got plentyful gain on tap. It's responsive and takes pedals wonderfully and this is a MUST-HAVE purchase for any tone purist. This pack features 26 DIRECT , 65 STUDIO and 7 MERGED profiles with boosts Fortin 33, Gravitor, MentaL OD, Wylde OD, Boss SD1, Keeley 808, Maxon 808 , Boss MT2 and a Savage Drive. Cabs include Mesa Boogie, Marshall and a signature blend of our creation. Mics are industry standard MD421/SM57 combinations. How does it sound? (Ibanez with Dimarzio Breeds) https://reampzone.com/demo/EinsteinJem.mp3 (Les Paul with Burst Bucker Pro ) https://reampzone.com/demo/EinsteinLes.mp3 (Ibanez with Fishman Modern ) https://reampzone.com/demo/EinsteinFish.mp3 This is a wonderful amp and it WILL surprise you. Go grab it!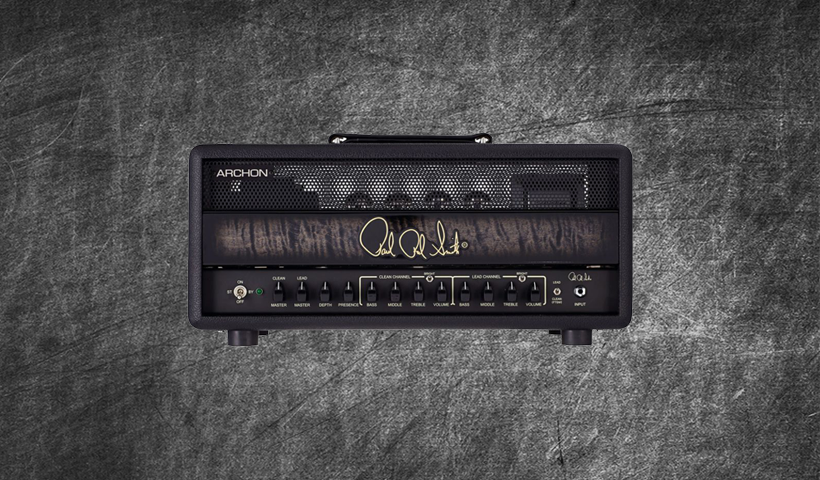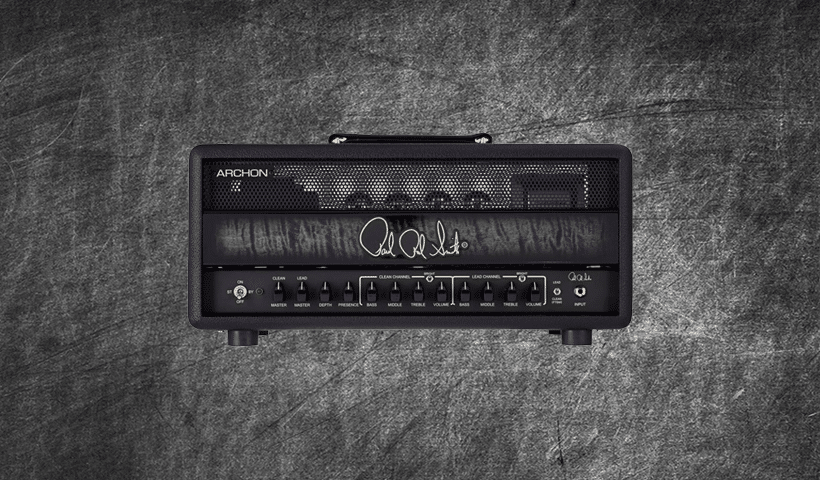 A true 100w beast of an amp. The PRS Archon 100 is a high gain no-nonsense juggernaut that does one thing and one thing only and that's pure tonal aggression.. With uniquely voiced mids , tons of saturation and a tightness that can only be matched with a tube screamer this pack is a work-in-progress but certainly packs a punch. Currently featuring 9 DIRECT and 50 STUDIO profiles our PRS Archon 100 Kemper Profiles pack is a sure MUST-BUY for any hard rocking metal head. The clean channel is lovely, it does what you expect but the lead channel, WOW ! that's where it's at! If you're looking for a modern killer tone then this is it! We profiled this beast with a Mesa Boogie 4x12 , Zilla Fat Boy , Orange PPC412 - SM57/MD421 combo plus included two boosts from Mike Fortin (Fortin 33 and Fortin Grind) plus our Maxon 808…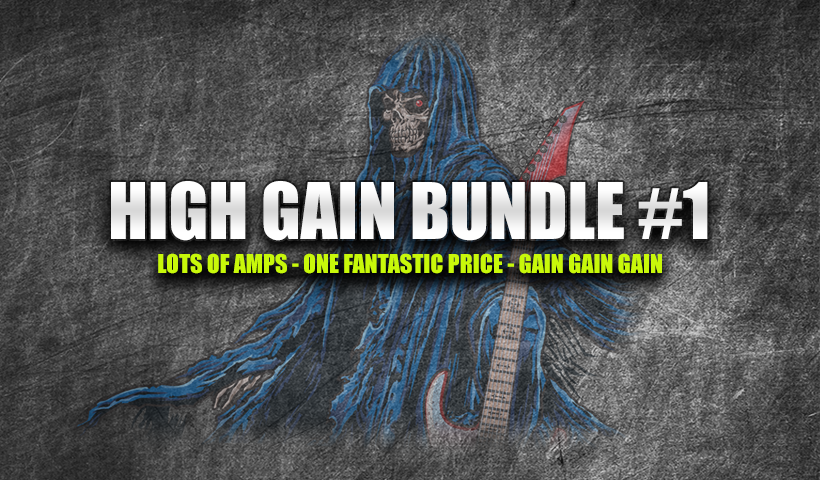 Looking for a huge collection of high gain Kemper profiles then look no further than our first edition high gain bundle (#1). Amassing a whopping collection of 1197 profiles this 12 amp pack is surely going to keep you going indefinitely. Each amp pack includes the full retail download available from our store (totalling $180) so get these 12 amps for half price! a huge saving and an even better collection of profiles. Be sure to check out our (#2) High Gain bundle also!
| Amplifier | DIRECT Profiles | MERGED Profiles | STUDIO Profiles | Total number |
| --- | --- | --- | --- | --- |
| Bogner Uberschall Twin Jet | 18 | 0 | 62 | 80 |
| Diezel VH4 | 30 | 0 | 105 | 135 |
| Engl Savage 120 | 23 | 0 | 60 | 83 |
| Framus Dragon | 22 | 0 | 46 | 68 |
| Marshall JCM 900 High Gain MKII | 25 | 0 | 53 | 78 |
| Marshall JVM410H | 16 | 20 | 137 | 173 |
| Mesa Boogie Dual Rectifier REV F | 58 | 0 | 107 | 165 |
| Mesa Boogie Mark V | 38 | 0 | 38 | 76 |
| Orange Rockerverb MKII 50 | 18 | 0 | 125 | 143 |
| Peavey 6505 | 19 | 8 | 67 | 94 |
| Peavey JSX | 16 | 0 | 24 | 40 |
| Soldano SL60 | 23 | 0 | 38 | 61 |
| Overall | 288 | 28 | 801 | 1192 |
PS - all future updates to this pack are free! https://www.youtube.com/watch?v=QIAc-GpEHYo https://www.youtube.com/watch?v=qB067aAQoY0 https://youtu.be/ODJ0n8Sv8lA https://www.youtube.com/watch?v=w5gFUpzeNv4 https://www.youtube.com/watch?v=MJJGNepS4J4 https://www.youtube.com/watch?v=pzyPsZEsT2U https://youtu.be/5na2NAOgN9o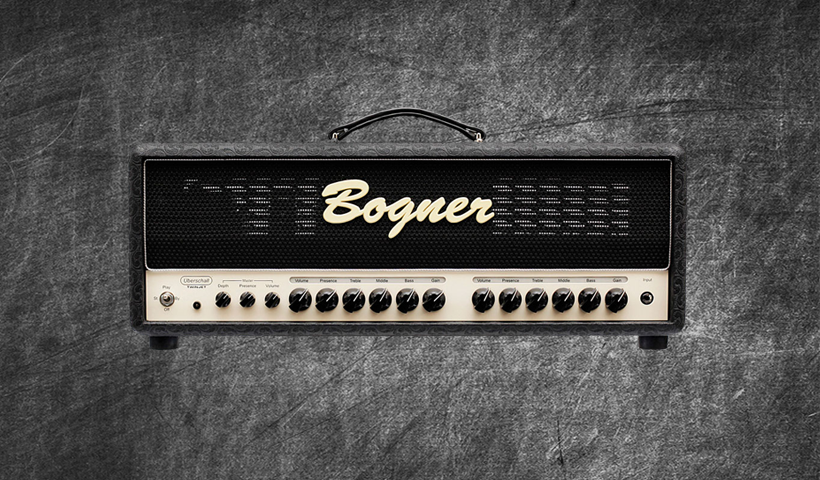 An exceptionally unique amp in the sense that it produces a ton of prominent mids that can be dialed-in many different ways. Not to be confused with it's brother - the single channel Uberschall , the Twin Jet offers two high gain mid mad tones perfect for the modern rock enthusiast and hardcore metal-head. Whilst it's not known for its cleans it does it convincingly plus lovely crunchy rock tones, but once you turn up the gain and dial the mids you can see its literally wanting to be played hard - loud and fast. For further djentifaction (yes, I made that up!) I've added a few super tight Fortin 33 profiles on-top. This pack includes 18 DIRECT and 63 studio profiles plus 8 FX studio profiles and currently features a Mesa Boogie , Bogner , David Laboga, Zilla Cabs, Orange and our signature MAGICAB blend with various microphone configurations  plus selective boosts…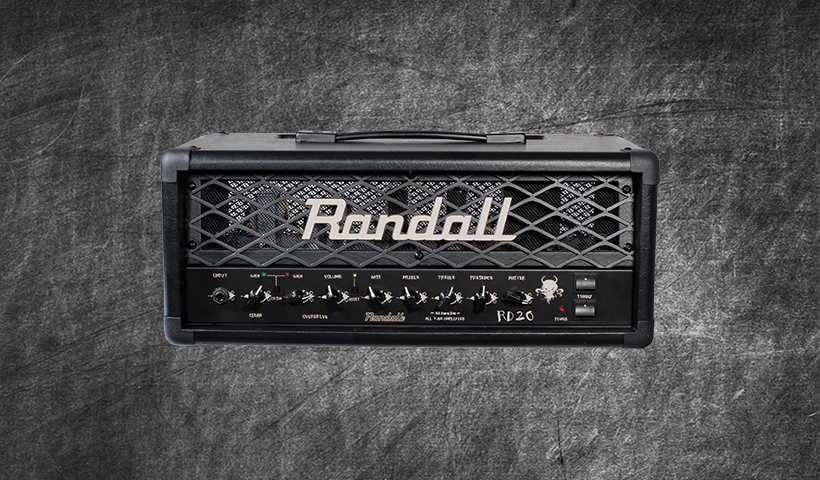 HIGH GAIN MADNESS - that is all that can be said about this amp.  The perfect solution for the metal enthusiast. It's raw - mean and the cleans are surprisingly ok too! The amp comes with a build in overdrive to really crank the power of the tubes and drive more gain. It's literally as raw as an amp can be. Included in this pack are; 10 DIRECT profiles and 20 STUDIO profiles including boosts with an MXR Wylde OD and a Fortin 33 captured with a Bogner and Mesa 4x12 into an SM57/MD421 combo. https://soundcloud.com/reampzone/randall-diavlo-rd-20-kemper-profiles https://www.youtube.com/watch?v=WSnab_wSPu0&feature=youtu.be
*note: packs are not limited to one genre specifically and offer various flavorful tones – this page is intended as a guide*