The Best Kemper Profiles Store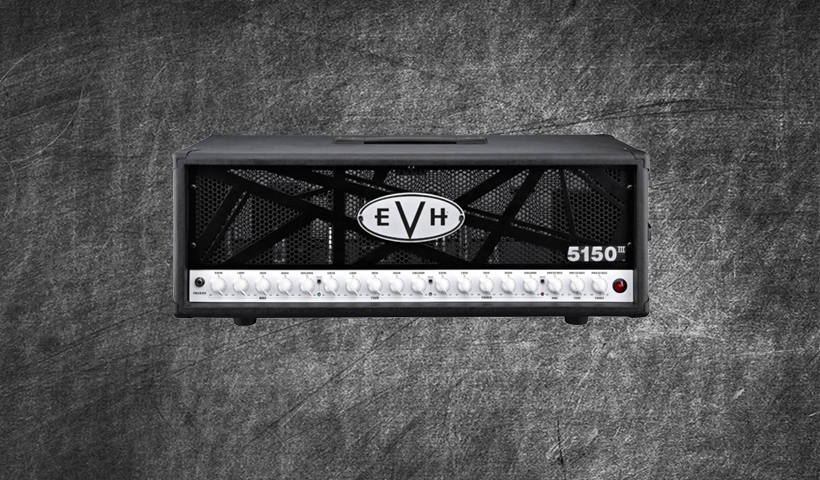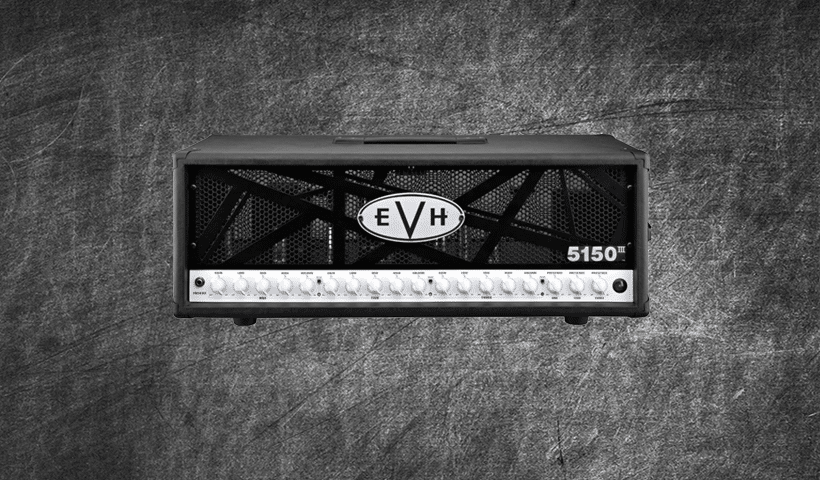 The official Eddie Van Halen amp that has musicians all around the world spiralling out of control! It's robust, well-built and sounds HUGE! Offering a wide choice of tones this three channel beast has been profiled with the utmost care and attention to detail to offer a fat flavourful harmonically rich pack that will leave you wanting more and more. This pack features 20 DIRECT and 33 STUDIO profiles with updates around the corner. https://reampzone.com/demo/EVHD1.mp3 https://www.youtube.com/watch?v=6Gng0pJyVRU https://www.youtube.com/watch?v=vVPRA3DqhBw https://youtu.be/rNtZHl5s0JE https://www.youtube.com/watch?v=94t78feb4Ew Also included are 9 Eddie Van Halen MKIII settings as used by the man himself with a various cabs . Cabs currently include Zilla , Mesa Boogie and Bogner with boosts from a Keeley 808 , Fortin 33 and Fortin Grind. Want cleans, crunch, rock , metal and more? Good, this does it all!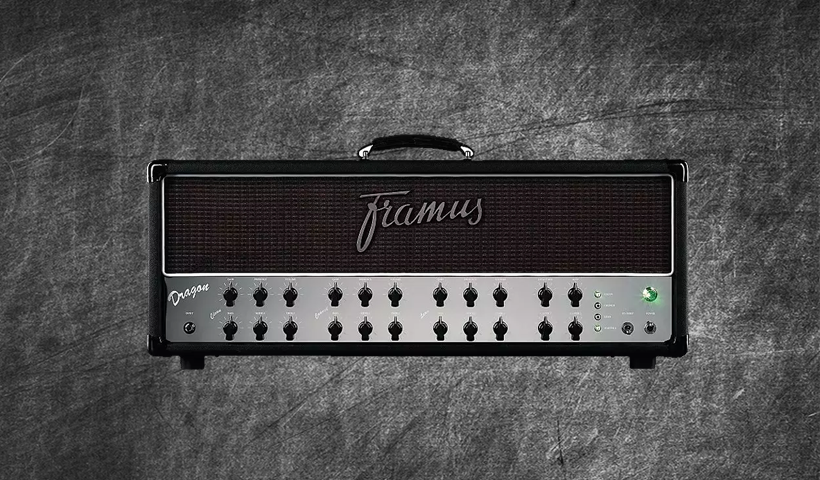 WOW! This amp is ridiculously amazing! It is hard for me to put into words how fantastic this head is. 100w of pure unadulterated power with the biggest bottom end I've ever heard on an amplifier , EVER. A killer head perfect for the metal enthusiast you'll find 22 DIRECT and 48 STUDIO profiles ready for your hard banging needs. All three channels have been profiled and noted and includes a direct settings chart for the direct users. High gain madness , this amp should be put on a pedestal or something because everyone should have one. Due to the nature of this beast and how the Kemper attempts to profile low end I've reduced it a fair bit to make it more "user friendly" but fear not - it still sounds killer! oh and I added the amazing Fortin 33 boosted profiles too! https://soundcloud.com/reampzone/framus-dragon-fortin-33-pedal https://www.youtube.com/watch?v=pzyPsZEsT2U https://www.youtube.com/watch?v=SBOTdz3ykqE Cabs used; Orange , Bogner…
Replicating the sound of the amazing Friedman BE-100 - here we have a one of a kind special edition of the BE-100 that has been modded to match the Deluxe edition by Freedman UK. Above the norm includes switchable 50/100w mode , 3-way gain structure , depth, response and much more! You won't find another pack like this anywhere, it's 100% exclusive to ReampZone! All styles have been covered here, all of them! Classic rock, modern, metal, classical including cleans, crunchs , leads - basically ... EVERYTHING! This pack has contains 20 DIRECT (with settings chart) and 40 STUDIO profiles with MERGED coming soon. Profiled using various cabs and settings you will be 100% satisfied. Each profile has been tested and captured using different guitars and pickup combinations to cover all styles , all of them - as many as I can think! The profiles are 100% responsive and interact with…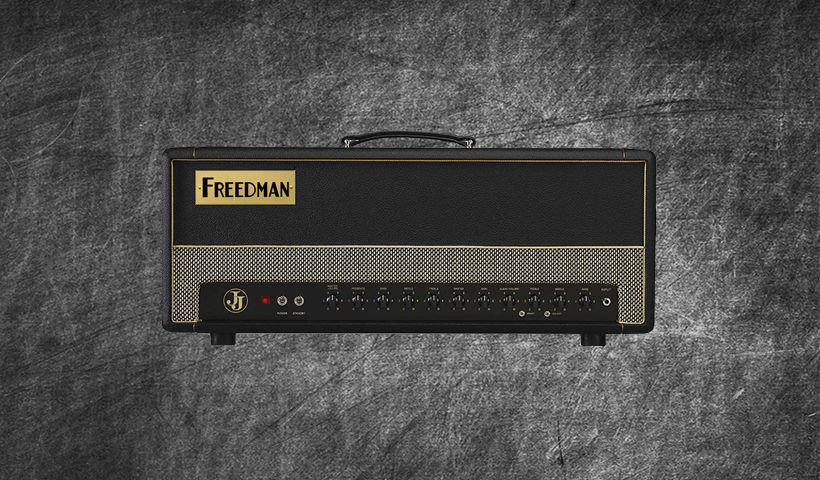 Our wonderful Freedman (Sounds like Friedman) Jerry Cantrell Double J signature Kemper profile pack is finally in store at ReampZone! This pack currently features 13 DIRECT and 52 STUDIO profiles with more coming very shortly. This is a versatile pack and offers that flavoursome Friedman and Alice in Chains sound plus much more. Cleans, low , mid and high gain profiles are captured plus boosts from Boss SD1, Fortin 33, Fortin Grind, Keeley TS808 with more around the corner. Cabs include: Bogner, David Laboga, Framus, Marshall, Mesa Boogie, Zilla Cabs and our signature Magic Cab blend captured with an SM57/MD421 combination. How does it sound? https://reampzone.com/demo/jj100demo.mp3 Tons of wonderful AC30 based cleans, blistering gainy rhythms as designed by David Friedman and Jerry himself and more in this pack and it can truly do it all - so go grab it! https://youtu.be/NZuPUMWK-fY
A absolute beast of a head - The Fryette Sig:X is a testament to how good an amp can be. Offering three channels, tons of options and covering pretty much every spectrum imaginable this pack is surely something to behold . Currently standing in at a massive 65 Direct and 27 Studio Profiles the Fryette Sig:X Kemper profile pack is ready to be played. Clean, crunch , high gain and balls to the wall metal with a Fortin 33 boost this is something all rocker and metal heads should be using. It's got tons of balls and a lot of character. The pack is currently sculpted with a single Mesa Boogie 4x12 into an MD421/SM57 combo with more updates around the corner so come get it whilst its hot! https://reampzone.com/demo/FRYSIGX.mp3 https://www.youtube.com/watch?v=PsncTyt7zA4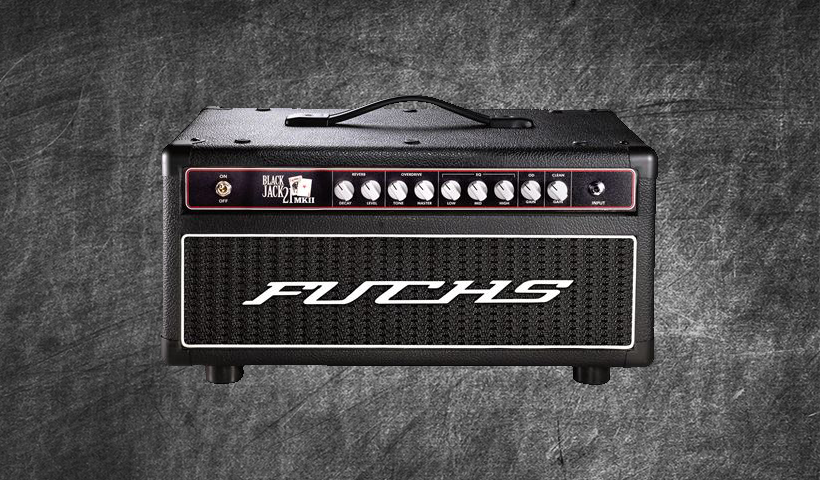 Based around the famed Dumble amplifiers the Fuchs Blackjack MKII is a simplistic user friendly amp with a vintage and familiar sound. Two channels - Clean and Overdrive giving you a much flavourful tone. Whilst the clean channel says "clean" its actually more of an overdrive whilst the actual overdrive channel can be considered a 'hot-rodded' so you won't find many cleans here. Classed as an 'organic' sound this will fit well in any rock players collection especially if you're wanting rhythms or leads with more bite and body. It's snappy, clear and overall a solid tube powered head that any Fuchs/Dumble fan will appreciate. This a crunch over-driven hot-rodded pack made and worked around for single coil pickups but will work on any guitar but we recommended high quality pickups whether its active, passive, single coil or humbucker. Each profile is 100% sourced via the head only with no…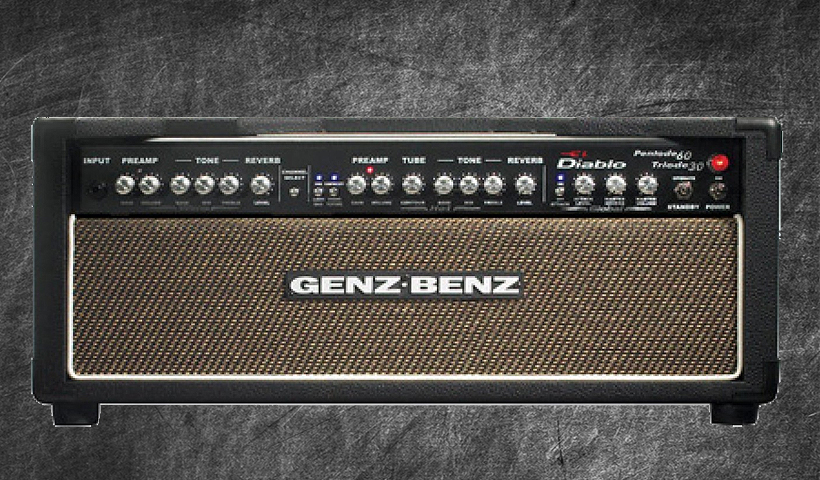 The Genz Benz El Diablo 60 is a highly underrated and often under appreciated head. Packed with a lot of tone shaping features the El Diablo is a naturally loose and wide open amp but also has compression and attack options. This pack is more suited to the common rock player. Whilst there is a distinctive lack of cleans the El Diablo makes up for it via a wide variety rhythm and lead tones that will sit perfectly in any Kemper users collection. There are many handy features with this head including attack mode which can tighten up the sound and thus this pack includes all modes profiled including Classic Gain and Dynamic Texture. This pack has 22 DIRECT profiles , 20 MERGED and 11 creamy STUDIO  ready to be used and includes a settings chart also. https://soundcloud.com/reampzone/genz-benz-el-diablo-lean-tone-studio https://soundcloud.com/reampzone/genbenz-el-diablo-kemper-profiles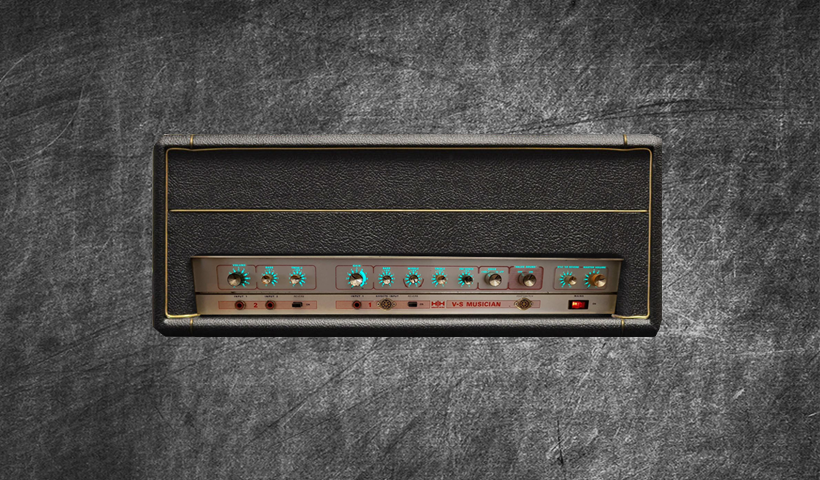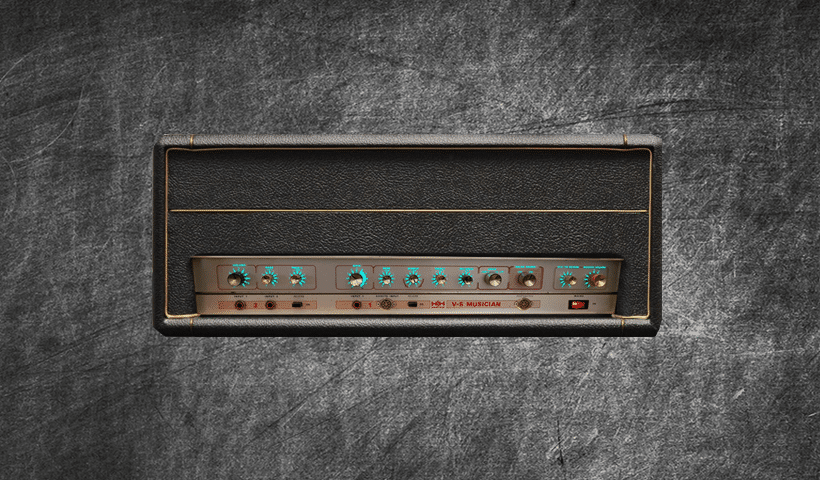 An amp straight out of the 1970s , the HH Electronic VS Musician is as authentic as it comes for a true vintage tone albeit one that is considered questionable. HH Electronics were used by Pink Floyd , T.Rex and Wishbone Ash plus many more during their heyday. This pack currently features 8 DIRECT and 21 STUDIO profiles 100% sourced from the head itself, no external boosts are used so it's as genuine as possible. Cabs include: Orange, Zilla Cabs, Mesa Boogie and Bogner. https://reampzone.com/demo/HHDEMO1.mp3 https://reampzone.com/demo/HHDEMO2.mp3 https://www.youtube.com/watch?v=L4Lhbgw4weE&feature=youtu.be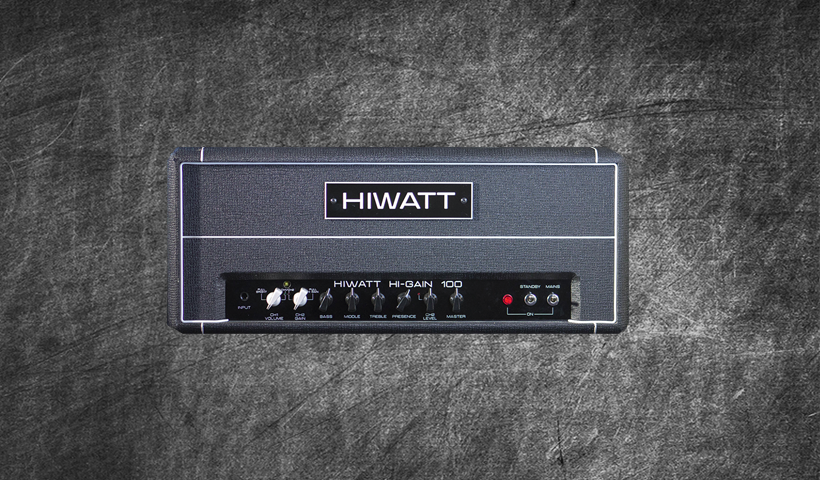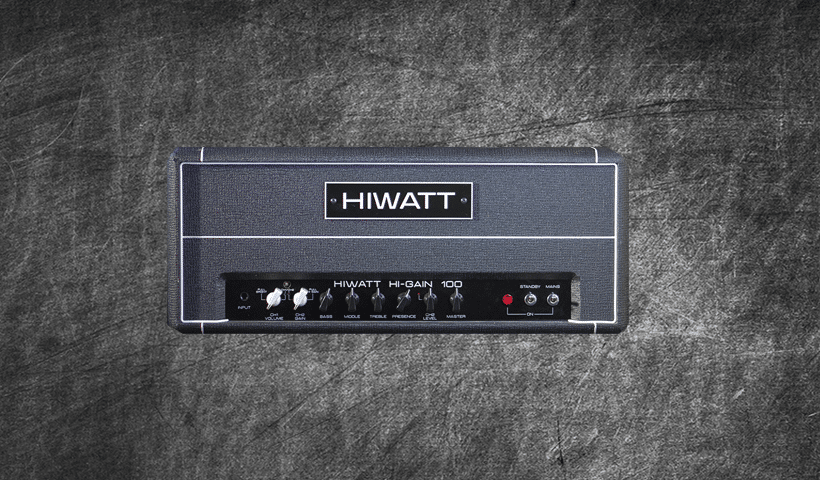 Combining the sounds of the legendary DR504 and DR103 gives you the Hiwatt Hi-Gain 100. Offering flavourful tones of the 70s in a modern reincarnation , this amp is reminiscent of  the tone made famous by David Gilmour of Pink Floyd. This pack currently features 18 DIRECT profiles including a few boosted with a Klon Centaur, Blues Driver, Mesa Flux Drive and a Boss SD1 plus 7 STUDIO profiles that feature 6 Pink Floyd styled cleans ready to be played using a Marshall 1936 and a Zilla Fatbaby. https://reampzone.com/demo/Hiwatt.mp3 https://youtu.be/kVakkhUI9L8 Price low due to limited number of profiles.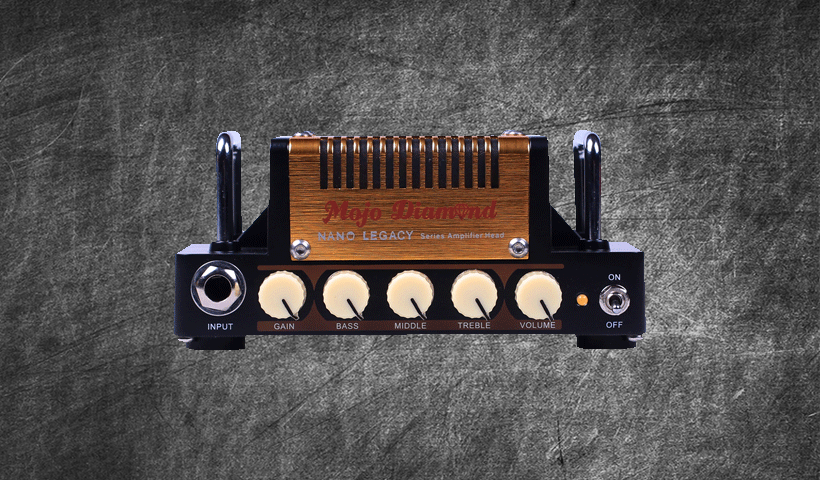 Inspired by the legendary Fender Tweed the Mojo Diamond is one heck of a tiny amp. With a total of 5 watts of pint sized power this tiny little head has body, soul and most of all a sweet sound. Offering you that sweet clean tone or gainy tweed tone this pack is going to blow your socks off, especially considering it only weighs in at a grand total of 440 grams. Featuring 17 DIRECT and 12 STUDIO profiles including boosts from various pedals such as a Klon Centaur this collection of miniature profiles will leave you confused as to why such a small amp can sound so cool! https://soundcloud.com/reampzone/rz-hotone-diamond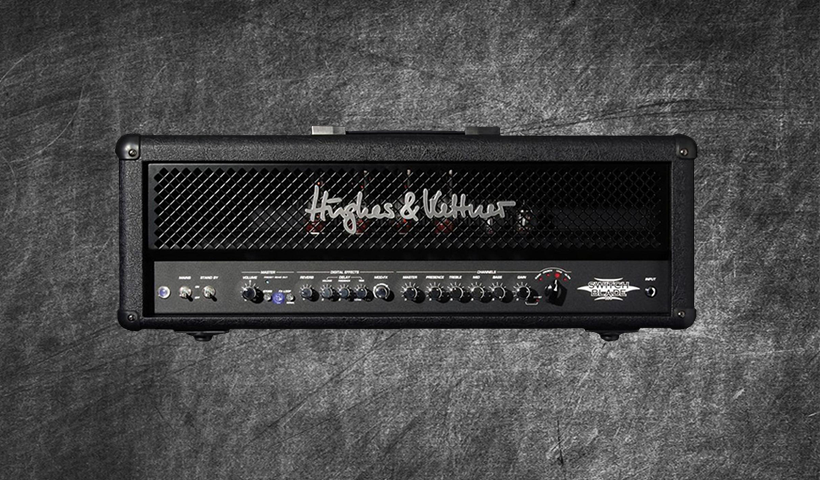 Often times you'll find an amp that slips under the rader for many reasons , in this instance it was due to timing. H&K brought out a lot of amplifiers aimed at a wider scope of people and sadly Switchblade 100 was forgotten about. Upon it's release it was seen as a great future prospect incorporating tubes and digital channel selection - sounds great ... right but then digital profilers came along and it got left in the dust. Offering four channels, Clean - Crunch - Lead and Ultra this I would consider more of a hard rock / metal amplifier. The cleans are crisp and the crunch is certainly crunchy but the lead channel shines through with its smooth bottom end whilst the ultra is a very high gain and loose and thus we also included a few boosted profiles to tighten the low end with our MXR Wylde OD…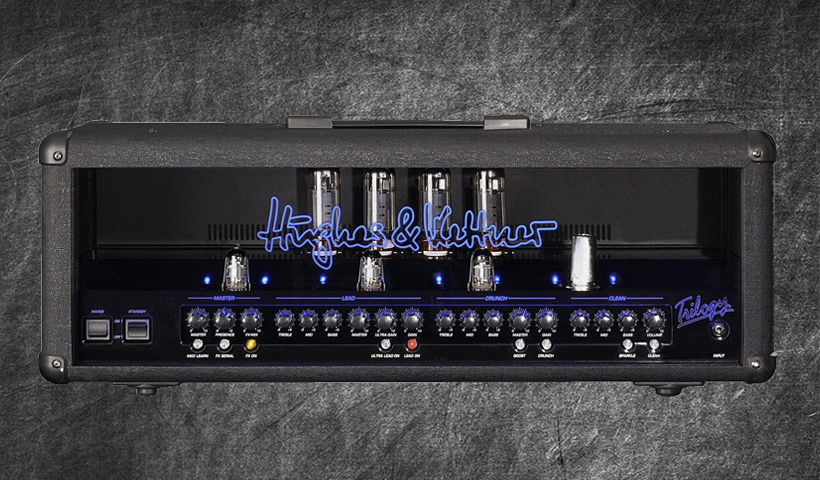 This pack contains 51 profiles for your Kemper. Each channel has been profiled with a Mesa Boogie Standard 4x12 , Blackstar Artisan 2x12 and a Hesu Seventy 80 with the tried and tested SM57 to give a quality tone so you're guaranteed to find one you'll love. - 8 Clean Channel Profiles (Includes; Premade effect profile) - 10 Crunch Channel Profiles (Includes; TS808 boosted profiles) - 11 Lead Channel Profiles (Includes; TS808 boosted profiles) - 13 Ultra Channel Profiles (Includes; TS808 boosted profiles) - 9 Merged Profiles (Clean, Crunch, Lead and Ultra) The Trilogy is a versatile amp that has real crisp and bright cleans and an old/new school rock and blues tone plus with our TS808 boosted profiles you can rock with a edge! from high gain to mid friendly profiles, our pack will keep you happy for years to come. These profiles will have a 60s feel to them straight away.…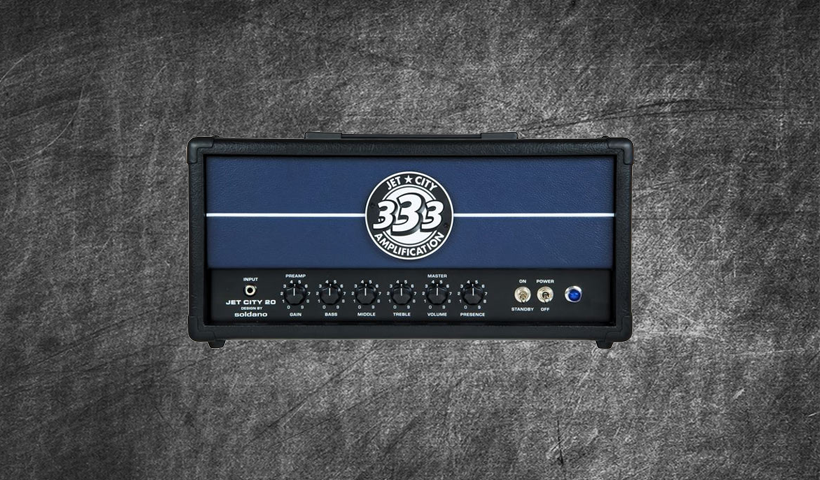 Designed by Mike Soldano himself - the Jet City JCA20H is a single channel amp designed for a modern yet versatile tone. Featuring 15 DIRECT and 22 STUDIO profiles we have captured the clean, crunch, rock and high gain tones direct from the head with a Mesa Boogie 4x12 , Bogner 4x12 and an Orange 1x12. Initially made for those unable to afford a Soldano SLO100 this is often considered the next best thing especially considering how versatile the head is right off the bat. If you're looking for more tonal options, this is for you. A head no longer made, highly sought after for its modding abilities and now profiled ready for instant download. ENJOY! https://soundcloud.com/reampzone/jetcity-single https://www.youtube.com/watch?v=XgqT3sCgPe4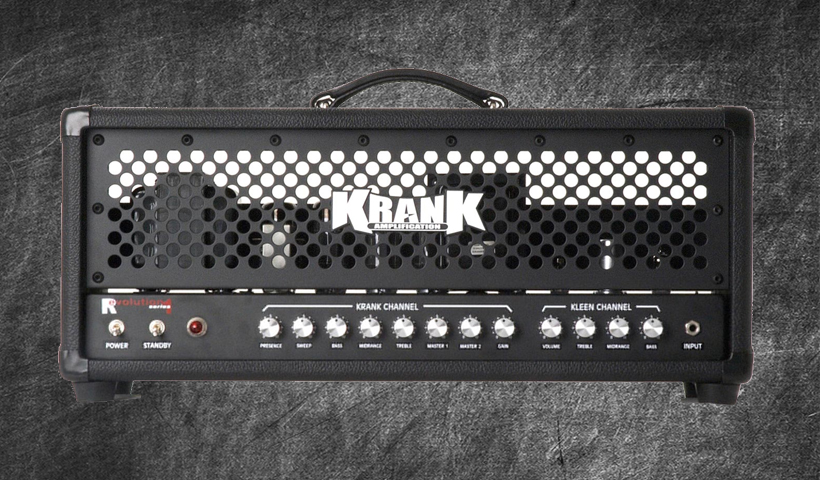 If you're looking for a totally grindy meaty beast of a metal amp for your Kemper then this is it... it's not nice, it's not pretty and it's not going to impress the in-laws on on a Wednesday night. Not for the faint of heart - this DIRECT and STUDIO pack has 30 DIRECT and 33 STUDIO profiles ready to be played, used, abused and whatever else you feel is necessary. This is a high gain amp, it's not known for its cleans or its blues crunch its all about the distinct, obscure and malicious tone that'll set your guitar to a whole new level. A proactive amp in its own right and to make it even more of a monstrous amp we have included boosted profiles using our Fortin 33, Keeley TS808 , MXR Wylde OD and Boss HM-3 (Direct only) and a Wylde OD for our studio profiles. This is a MUST HAVE pack for any metal…