We have a wonderful selection of the best Classic Rock Kemper Profiles for your musical needs.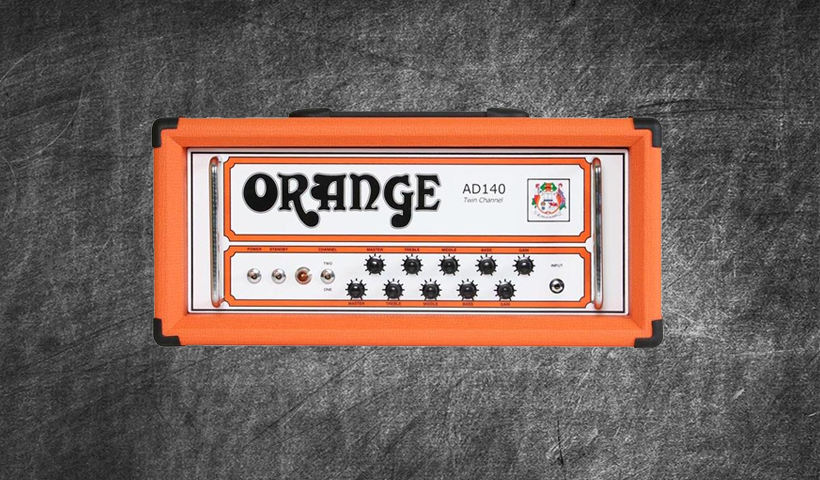 One of the more rarer Orange heads to find in this day and age the British made Orange AD140 offers users a variety of tonal options over two differently voiced channels . Channel one offers a more bass heavy and smooth tone perfect for cleans whilst the second is tighter and pushes more mids. We have put together a collection of 14 DIRECT and 63 STUDIO profiles for your enjoyment. Profiled at various EQ and gain stages this pack covers cleans, crunch, blues rock and anything in between.  Boosts include - Fortin 33, Klon Centaur, Suhr Riot , Boss SD1  , Boss Blues Driver , Mesa Boogie Flux OD and a MXR Wylde OD. If you're wanting a crunchy pop rock tone then this is the REAL DEAL! a rare head and 140 watts of tone! Cabs used: Mesa Boogie, Bogner, Orange, David Laboga and Zilla Cabs. https://youtu.be/hGMJgFZq0N8 https://www.youtube.com/watch?v=NRsDAUdsPGI&feature=youtu.be https://youtu.be/NOqIdpyl1KA https://www.youtube.com/watch?v=SzT9KtvywCM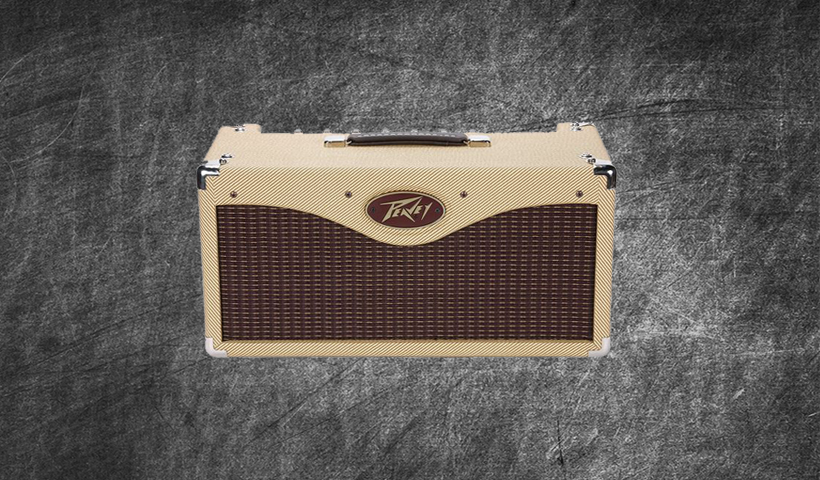 A small limited run of heads exist for the Peavey Classic 30 before being transformed into the current combo version that is on sale today. This is the original that was put on sale and you can consider it the best. A two channel amplifier which covers crystal cleans to a dirty crunch  often reminiscent of a vintage amplifier. Whilst packing 30 watts Peavey included three 12AX7 and four EL84 tubes into this head giving you a lot of tone under the hood, some may call this excessive but I think it serves its purpose. Pack currently featured 14 DIRECT profiles and 24 STUDIO profiles including various boosts from third party pedals including: Klon Centaur, Duncan 805, Boss Blues Driver, Mesa Boogie Flux Overdrive and a Suhr Riot. This pack also features two testing profiles (S23 / 24) which blend two cabs (Zilla/Marshall). More updates coming soon! https://soundcloud.com/reampzone/peavey-classic-30 https://www.youtube.com/watch?v=QU43FRXl3gw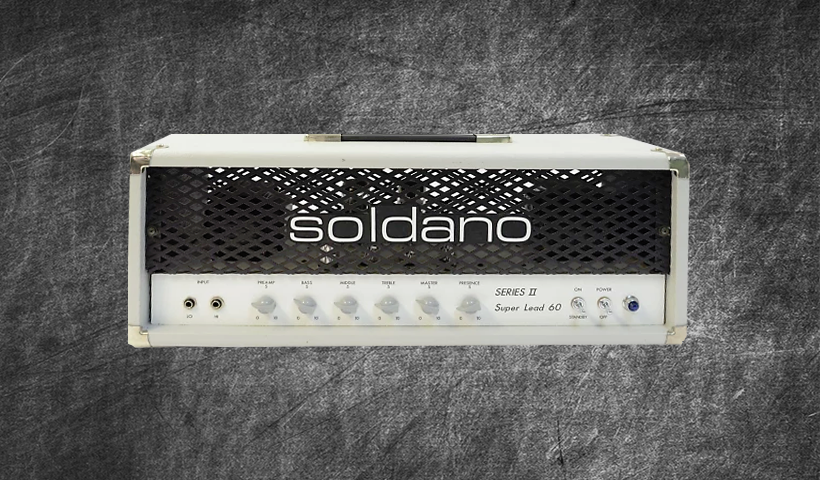 The Soldano Super Lead 60 Series II is a fantastic versatile head in a single channel. Offering various tones you're able to selective dial in your desired sound with its responsive front EQ and it also has a lot of gain on tap. From glassy cleans , dirty blues to that famous Soldano rock tone - the Soldano SL60 is a juggernaut. Naturally an open-ended amp that has a very prominent mid range you'll find your playing taken to the next level with this collection. The pack contains: 23 DIRECT , 3 MERGED and 48 STUDIO profiles. Cabs include: Mesa Boogie, Zilla Cabs, Marshall, Bogner and Orange. Non boosted and boosted profiles are including with pedals such as Suhr Riot, Boss Blues Driver, Klon Centaur, Keeley TS808, MXR Wylde OD and a Seymour Duncan 805. Special bonus: 3 profiles using the settings used by Extreme on the album III Sides To Every Story. https://soundcloud.com/reampzone/sets/soldano-super-lead-60-kemper https://www.youtube.com/watch?v=aE54MyxcMSY…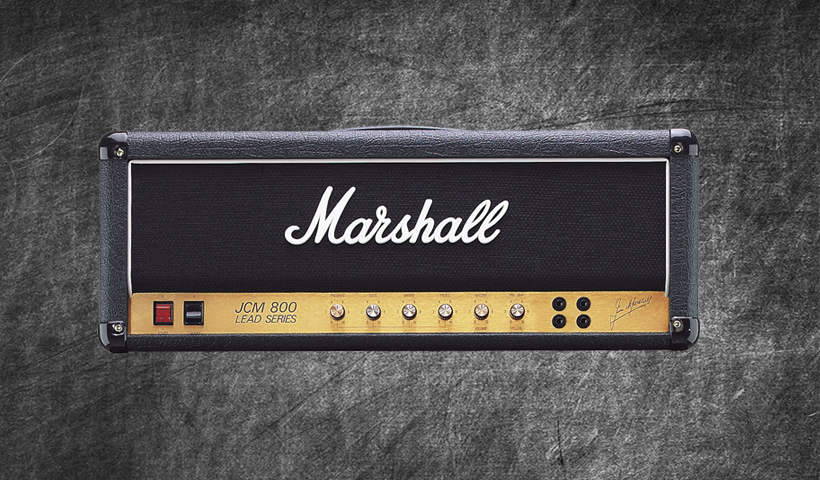 Make no mistake - this 1987 original Marshall JCM 800 Lead Series does one thing and only one thing - rock. No cleans just gain , no remorse with an authentic 800 tone with original parts. This pack has 5 DIRECT profiles (plus as single boosted MXR Wylde OD) and 20 STUDIO profiles boosts include a Seymour Duncan 805, Suhr Riot, Klon Centaur, Boss Blues Driver, Mesa Flux OD, MXR Wylde OD with a Mesa Boogie 4x12, Zilla Cab 1x12, Marshall 1936 and a David Laboga 2x12 with various mics (SM57, MD421 and a TUL G12) and speakers (V30 , A-TYPE, Texas Heat, G12-EVH, G12-T75). https://soundcloud.com/reampzone/jcm800-demo-by-cederick-forsberg https://www.youtube.com/watch?v=iWpbNCYos3g https://youtu.be/vytu0qVhQnU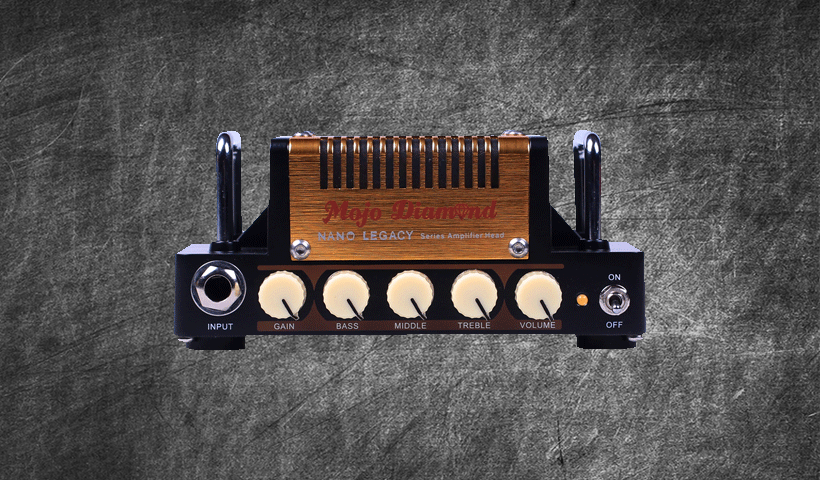 Inspired by the legendary Fender Tweed the Mojo Diamond is one heck of a tiny amp. With a total of 5 watts of pint sized power this tiny little head has body, soul and most of all a sweet sound. Offering you that sweet clean tone or gainy tweed tone this pack is going to blow your socks off, especially considering it only weighs in at a grand total of 440 grams. Featuring 17 DIRECT and 12 STUDIO profiles including boosts from various pedals such as a Klon Centaur this collection of miniature profiles will leave you confused as to why such a small amp can sound so cool! https://soundcloud.com/reampzone/rz-hotone-diamond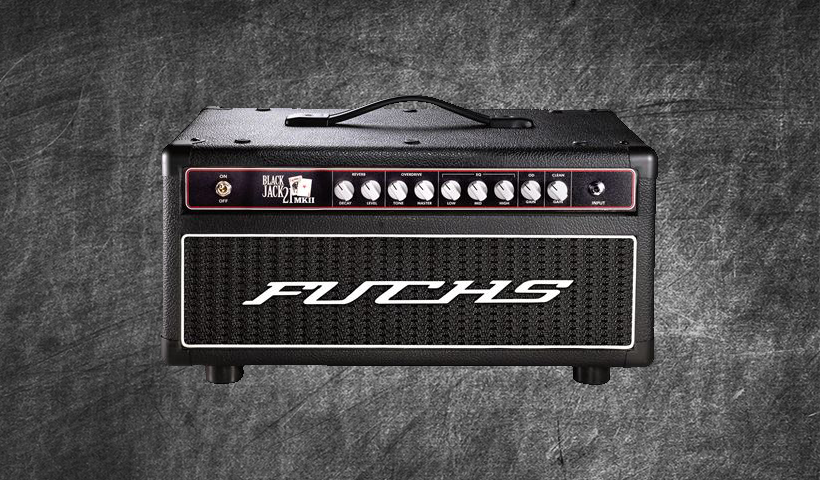 Based around the famed Dumble amplifiers the Fuchs Blackjack MKII is a simplistic user friendly amp with a vintage and familiar sound. Two channels - Clean and Overdrive giving you a much flavourful tone. Whilst the clean channel says "clean" its actually more of an overdrive whilst the actual overdrive channel can be considered a 'hot-rodded' so you won't find many cleans here. Classed as an 'organic' sound this will fit well in any rock players collection especially if you're wanting rhythms or leads with more bite and body. It's snappy, clear and overall a solid tube powered head that any Fuchs/Dumble fan will appreciate. This a crunch over-driven hot-rodded pack made and worked around for single coil pickups but will work on any guitar but we recommended high quality pickups whether its active, passive, single coil or humbucker. Each profile is 100% sourced via the head only with no…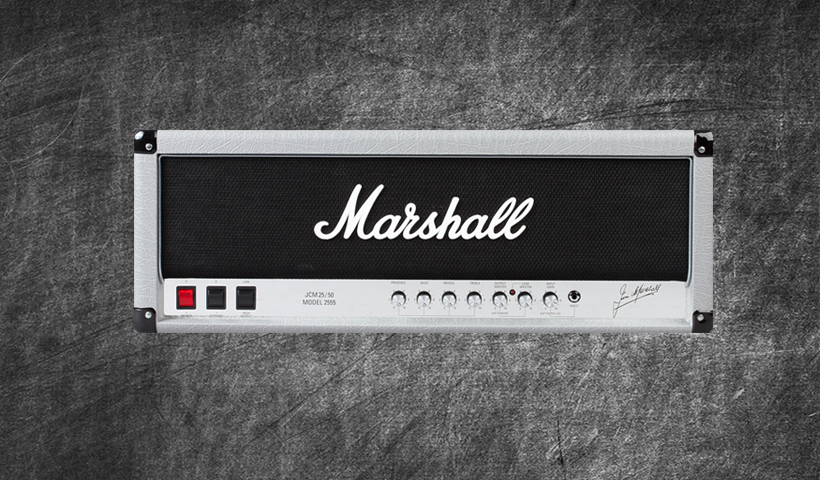 A fantastic head based on the JCM800 2203 and 2204 Master Volume models and upgraded production techniques from the original 2555 head this amp embodies all that is Marshall. Out with the standard four EL34 tubes and in with our KT88's offering you a more flavourful tone than you get out of the box with military grade tubes offering you guaranteed quality tone. Included you'll find 29 DIRECT and 83 STUDIO profiles ready to be used and abused.  Various cabs have been used from Marshall, Mesa Boogie, Bogner, Framus , David Laboga and Orange. For cleans, crunch , leads and overdrive get this pack immediately! https://soundcloud.com/reampzone/sets/marshall-2555x-silver-jubilee https://vimeo.com/196959770
The Dumble ODS HRM (Overdrive special / Hot Rubber Monkey) is a boutique high quality clone of the legendary head. Retailing at a whopping $70,000 the original is the most expensive amp in the world with no close second in sight. This clone is of the highest quality from the C/F resisters , capacitors and even a custom wound InMadOut transformer wound to 60s Fender specifications. It has two channels with switchable voicing from Rock to Jazz and a deep/mid-boost. Pack includes 30 DIRECT, 18 MERGED and 113 STUDIO profiles ready to be played. Cabs and mics used: Mesa Boogie, Marshall, Hesu, David Laboga and Bogner with a tradional SM57, PR20 , E609 and a R121 clone in variations configurations and gain stages. (PS: included a few additional Klon Centaur boosted profiles DIRECT and STUDIO). Extensive time went into this pack so you have a combination of fat, thin, dirty, crunchy, overdriven and…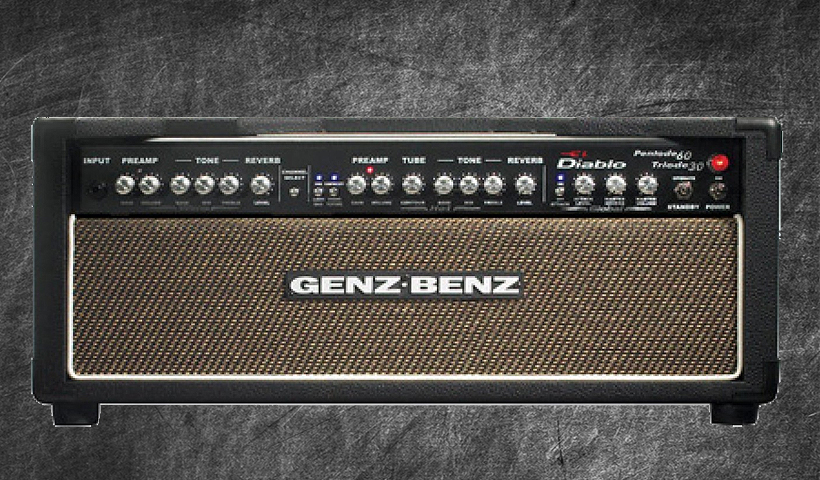 The Genz Benz El Diablo 60 is a highly underrated and often under appreciated head. Packed with a lot of tone shaping features the El Diablo is a naturally loose and wide open amp but also has compression and attack options. This pack is more suited to the common rock player. Whilst there is a distinctive lack of cleans the El Diablo makes up for it via a wide variety rhythm and lead tones that will sit perfectly in any Kemper users collection. There are many handy features with this head including attack mode which can tighten up the sound and thus this pack includes all modes profiled including Classic Gain and Dynamic Texture. This pack has 22 DIRECT profiles , 20 MERGED and 11 creamy STUDIO  ready to be used and includes a settings chart also. https://soundcloud.com/reampzone/genz-benz-el-diablo-lean-tone-studio https://soundcloud.com/reampzone/genbenz-el-diablo-kemper-profiles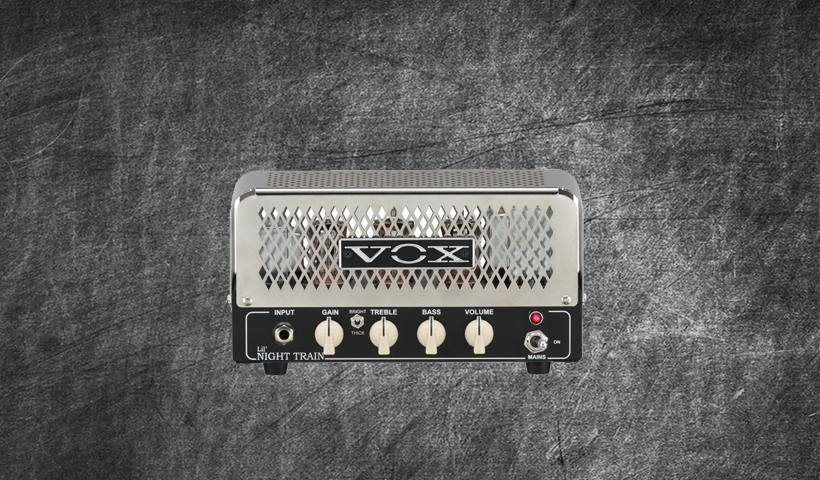 The Vox Lil' Night Train is a 2/watt pint sized work horse. Our Vox includes a C19 mod and upgraded tubes. If you want vintage cleans, crunch and rock then this is for you. We have 15 DIRECT only profiles that'll put a smile on your face. Using our mod we are able to push a bright and thick tone on and off at a flip of a switch thus giving you more control over your choice of tone. These profiles ready to be played, tweaked and to be used. Optimized and tested with our Fender Stratocaster this collection of profiles will make the hairs on your back stand on end whilst giving a two finger salute to the Queen herself. A handy little settings chart is included. Ps... Hey, updates are 100% and scheduled so get them at this reduced price before the price hike! Enjoy. Come on, it's only $10! 
…
*note: packs are not limited to one genre specifically and offer various flavorful tones – this page is intended as a guide*