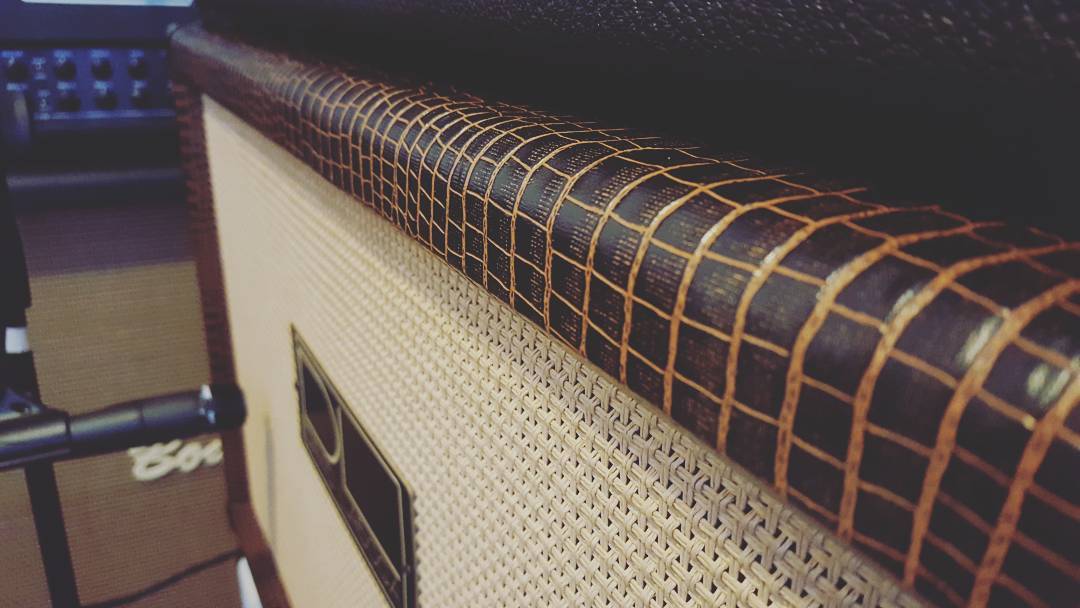 If you're looking for the most beautiful looking , sounding and high quality cabinet then I would urge you all to try our David Laboga. I'm now the proud owner of a second custom 2×12 cabinet by David and I couldn't be more happier. The cab is loaded with a traditional sounding Celestion V30 + Celestion A-TYPE.
It's sturdy, well built and the tolex quality is outstanding. In this particular instance I requested alligator skin with a Bogner styled cloth and the result is amazing and beautiful . Check out some of the pictures below;
For any metal head looking for that super tight bottom end whilst retaining all natural characteristics of the head and speakers without loss of tone then this is the cab for you! Hand made in Poland by David and his team – they are worth every penny. Wanting to buy one? Mention that you saw the cabinet on ReampZone and maybe you'll get a few % knocked off the retail price 😉 You can contact David here.
Thanks.
Dan…. \m/